BabyView LED car safety mirror with light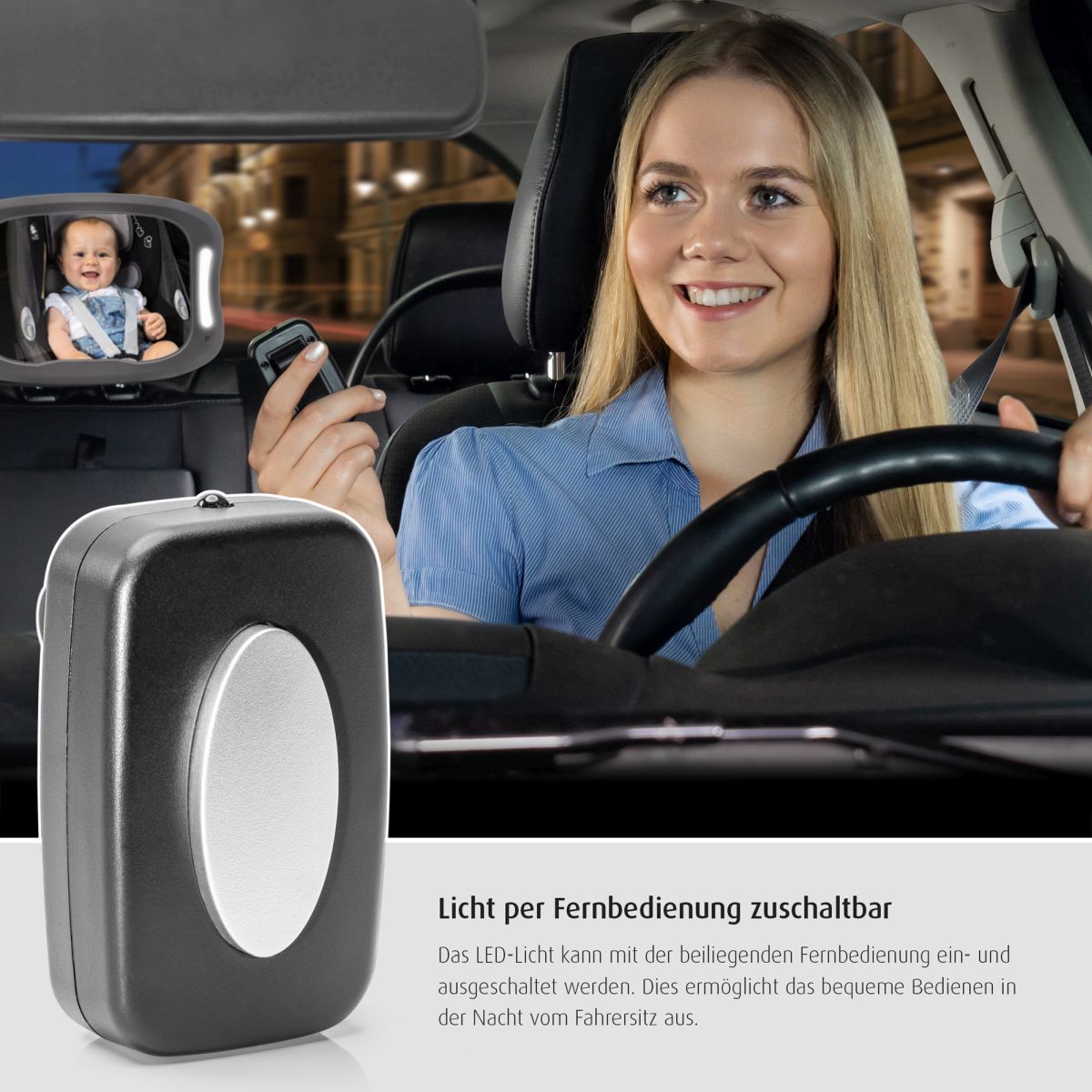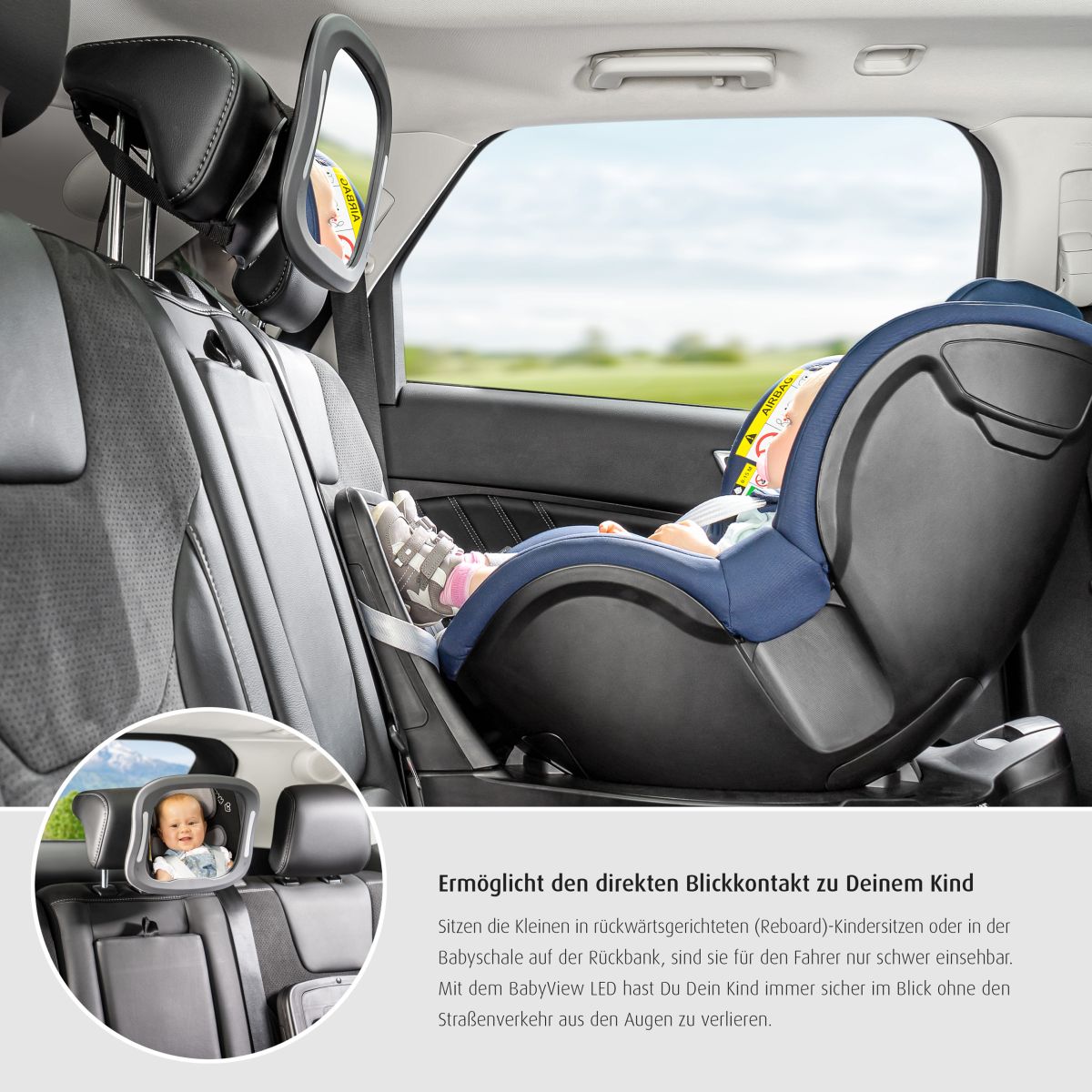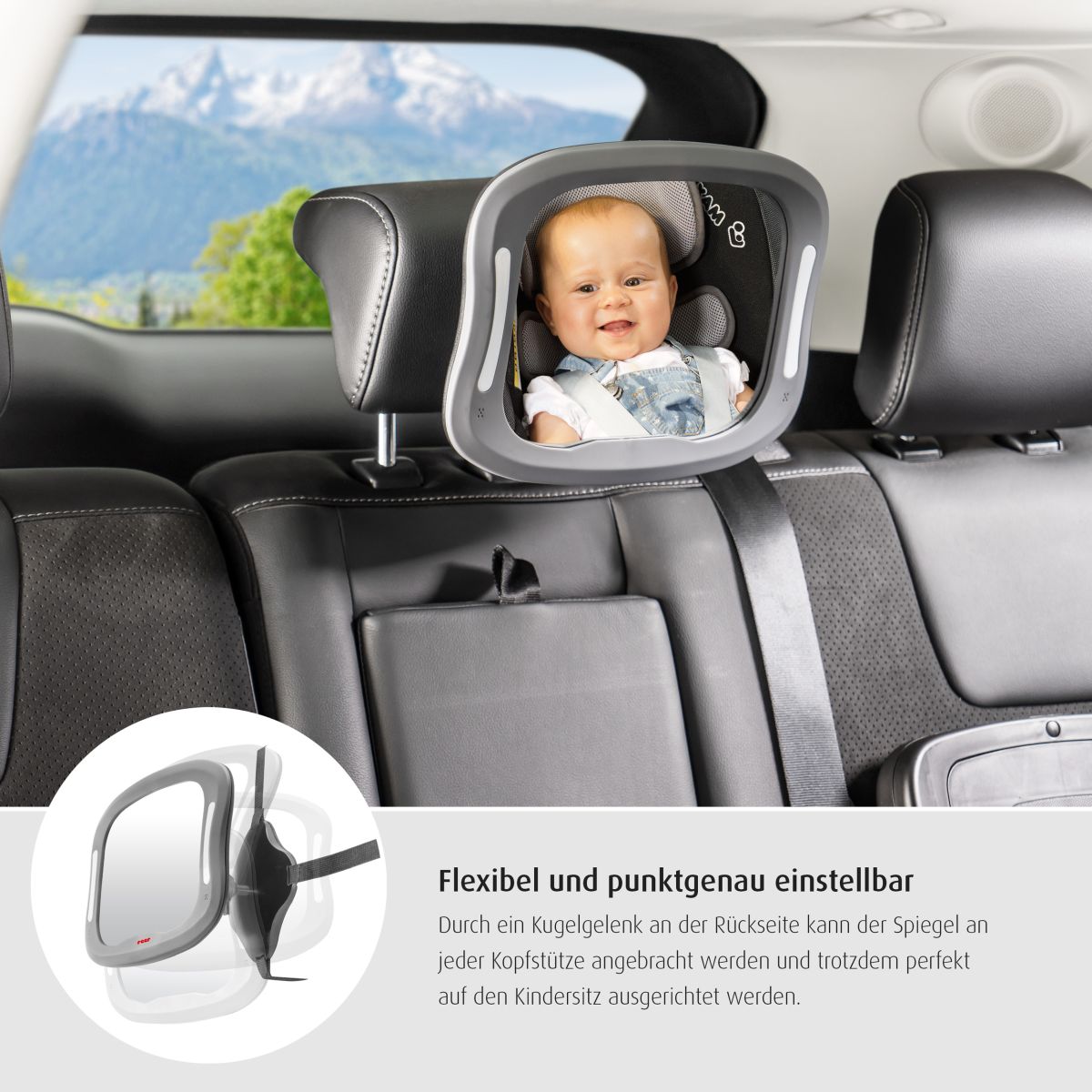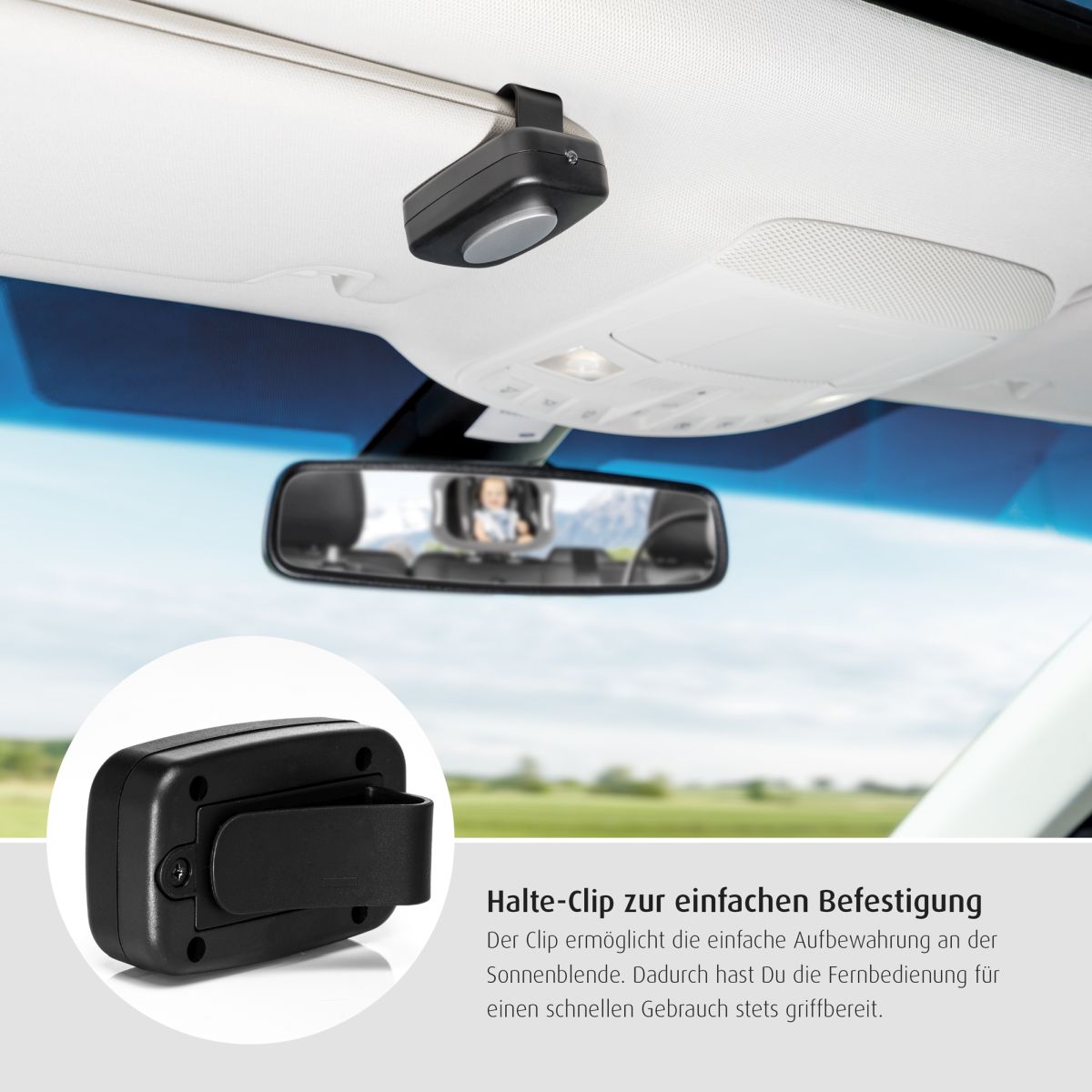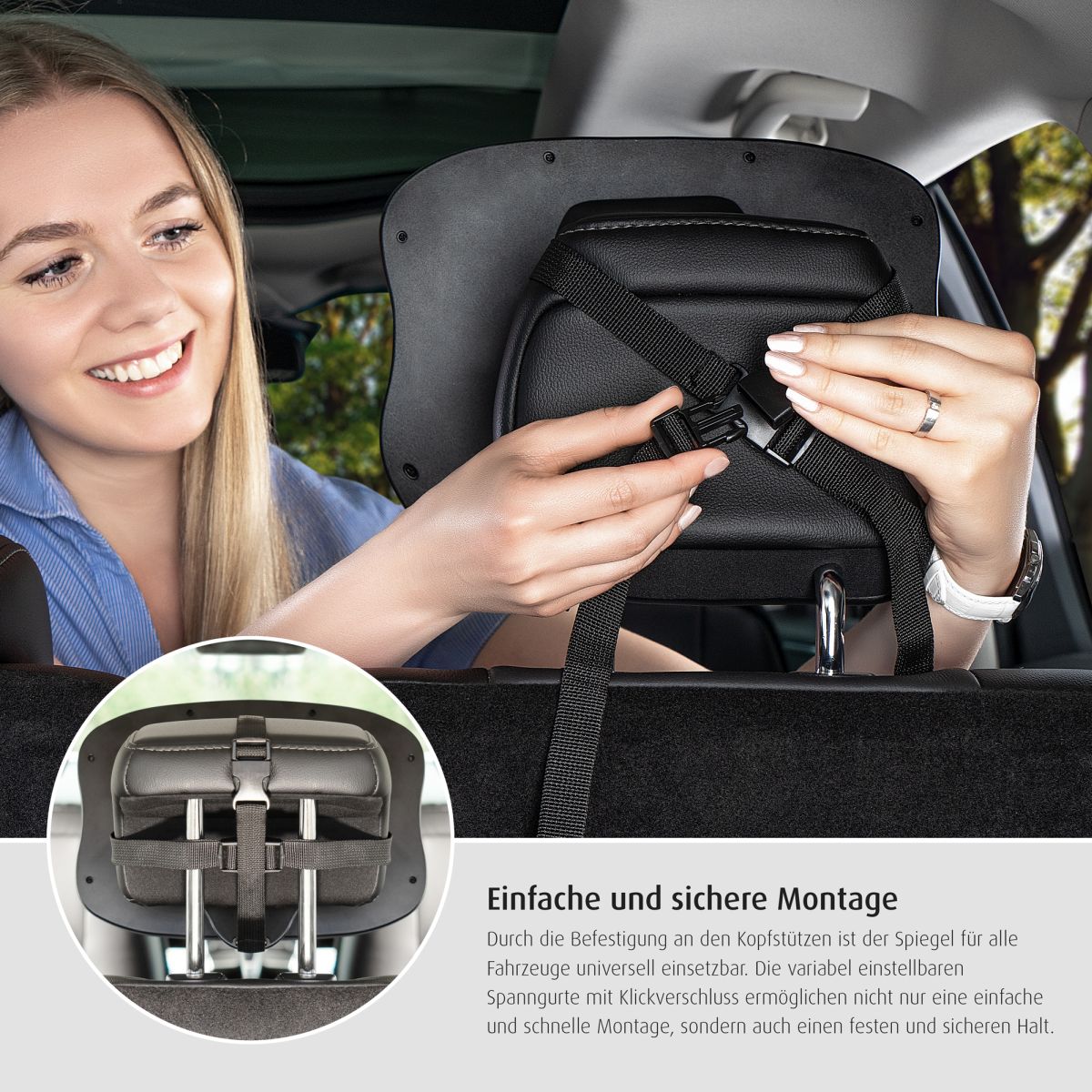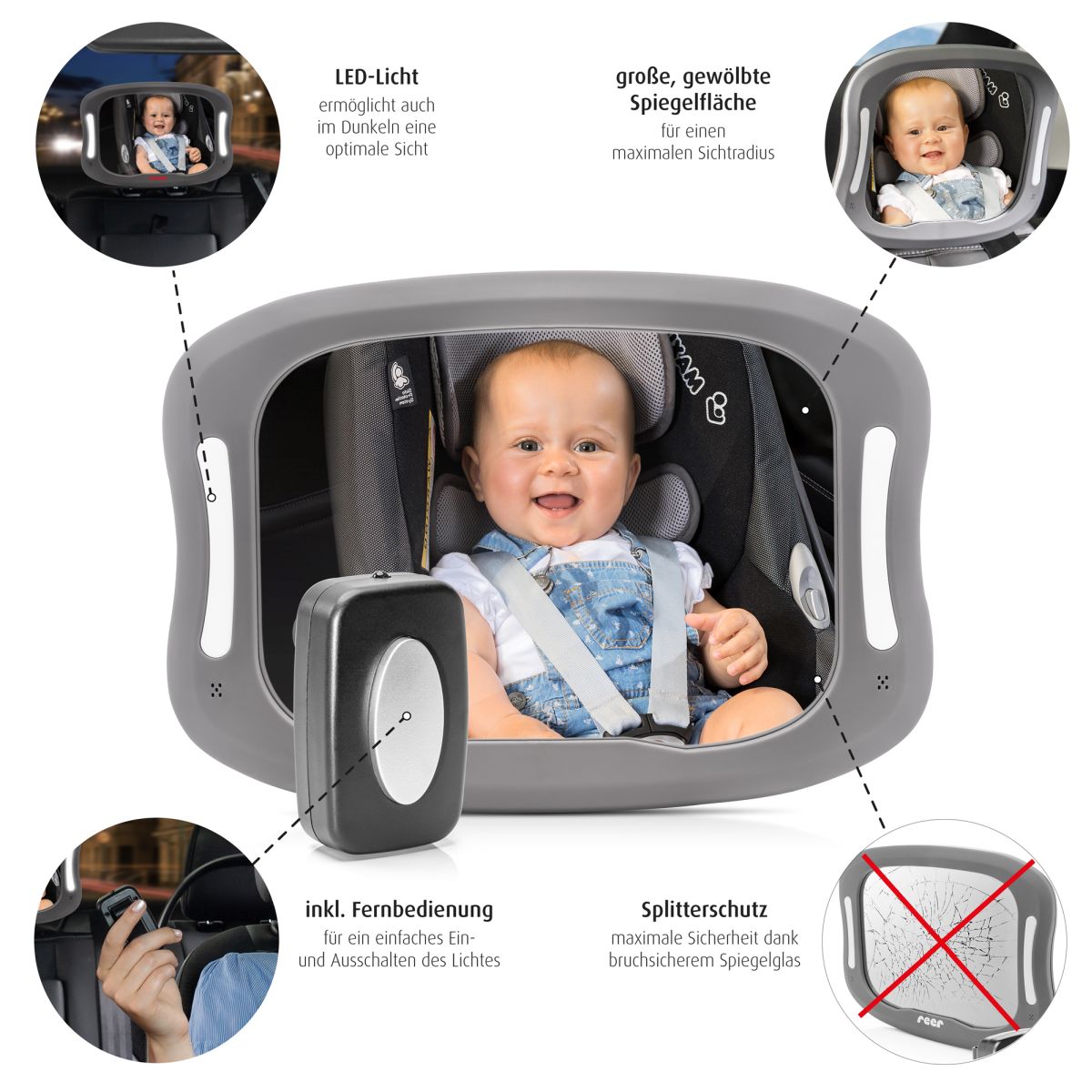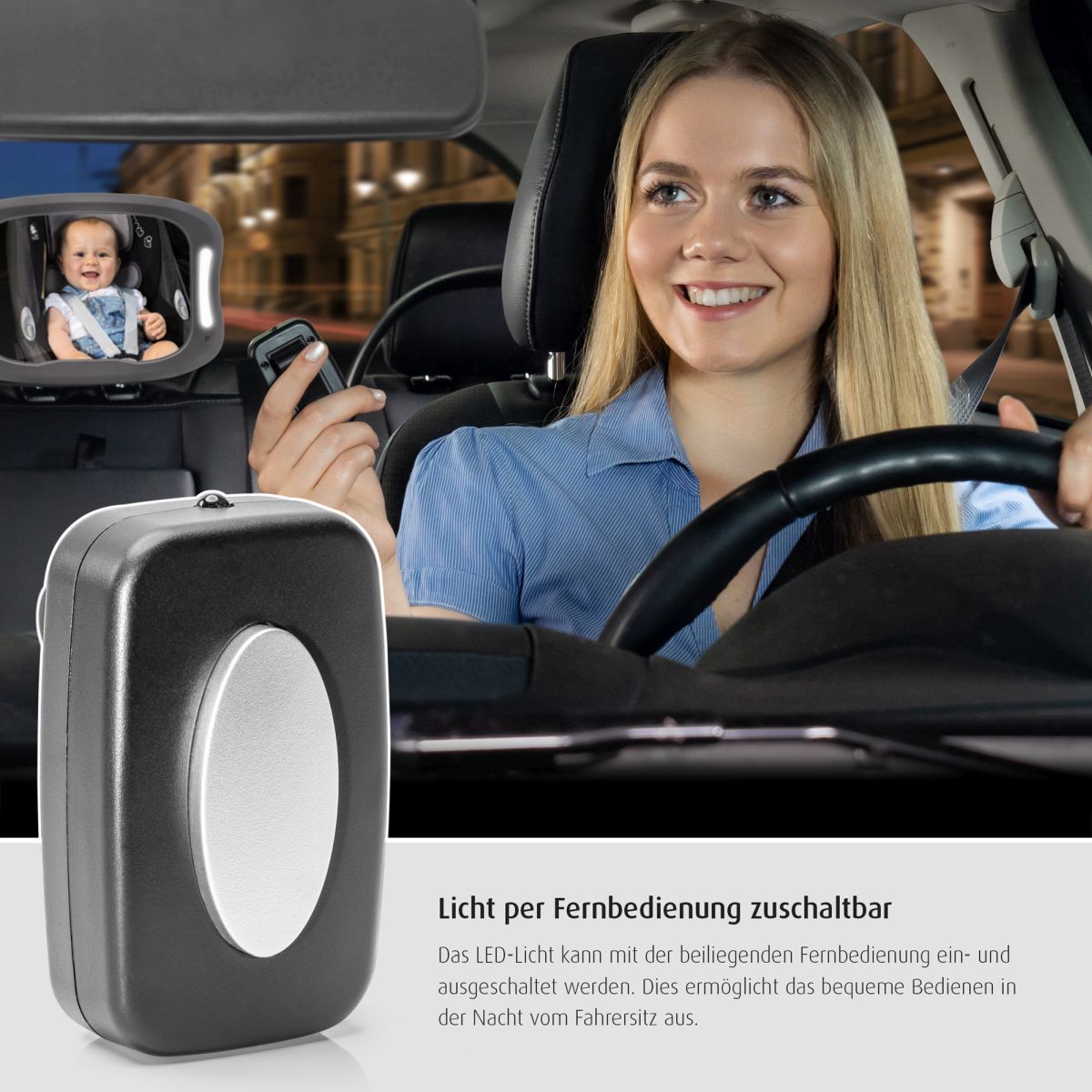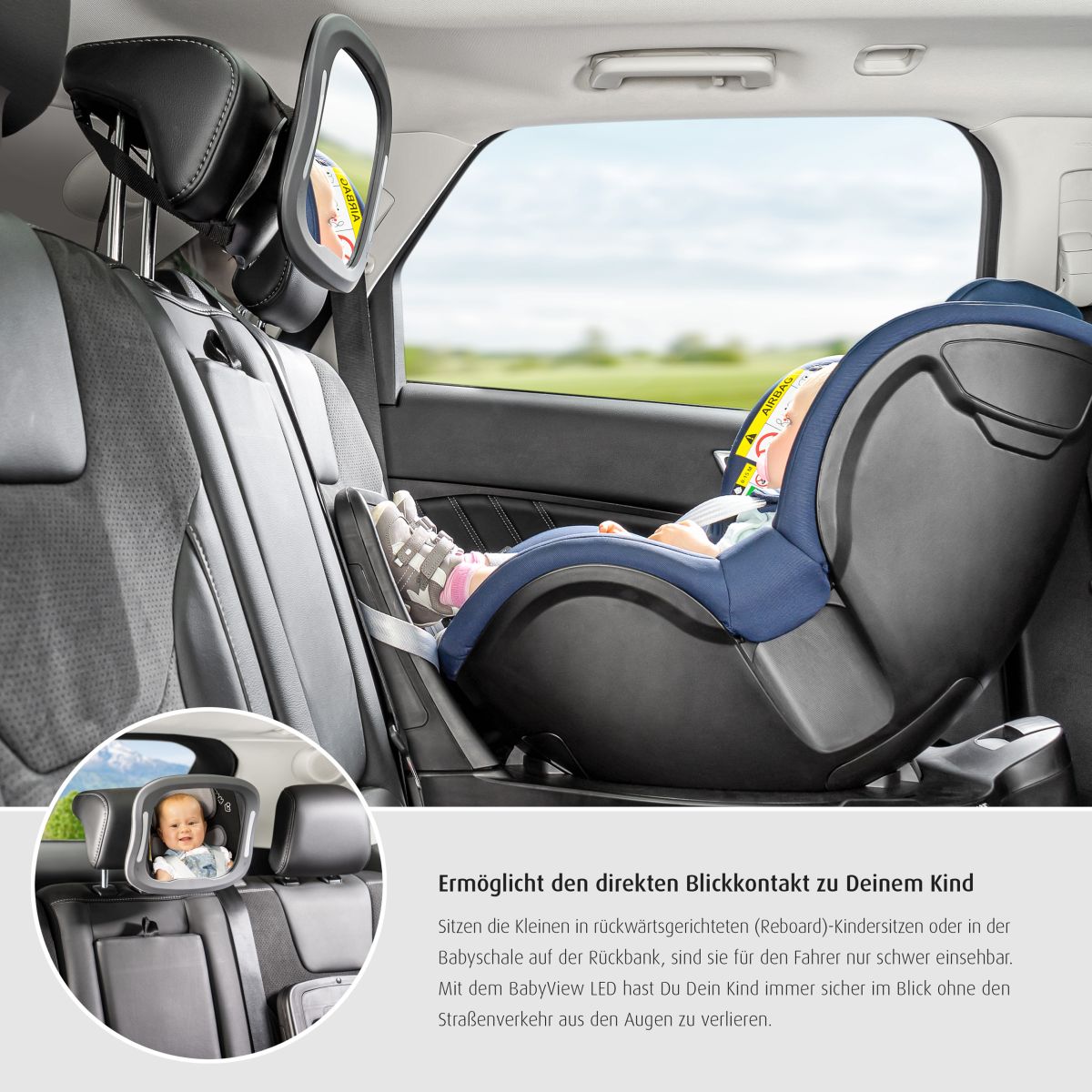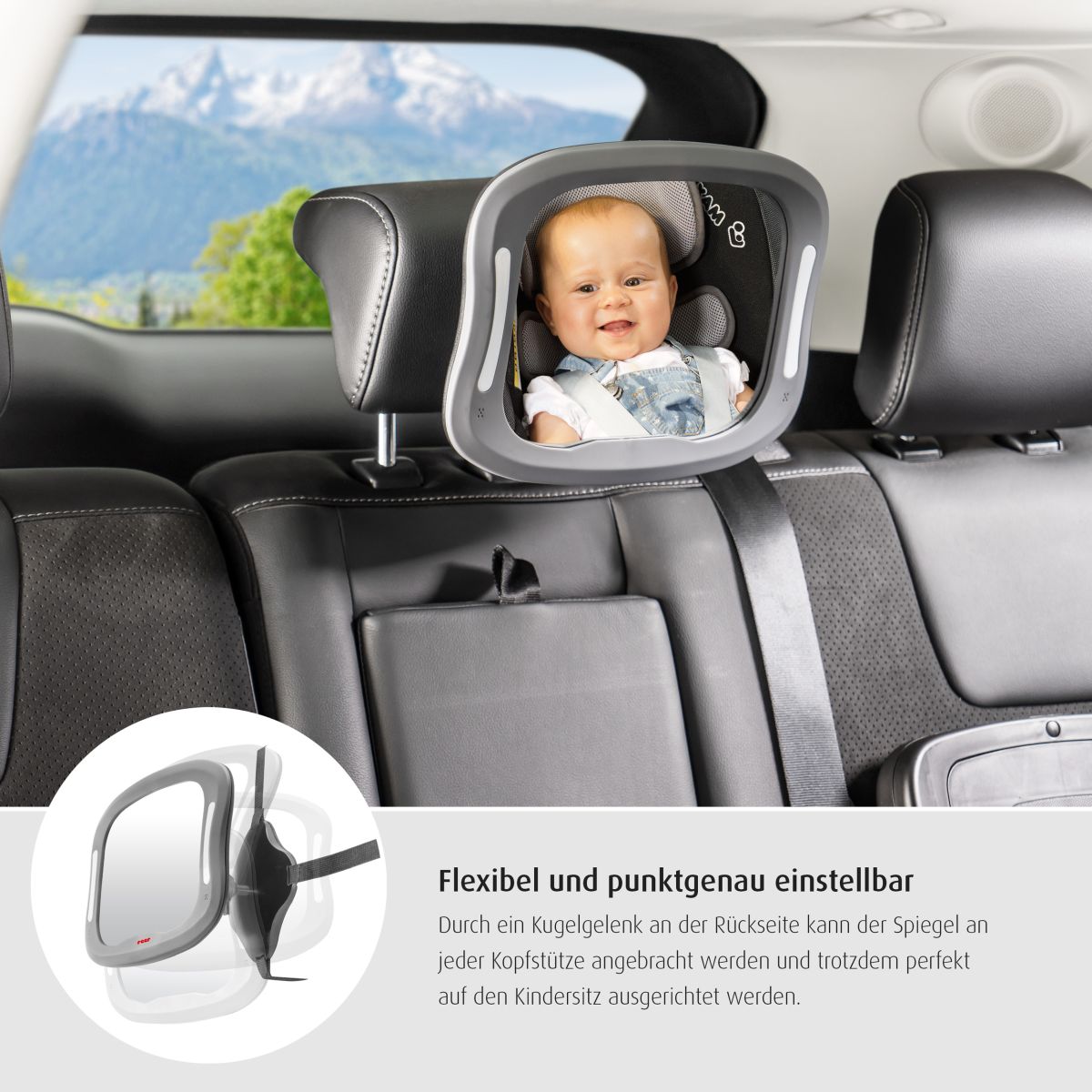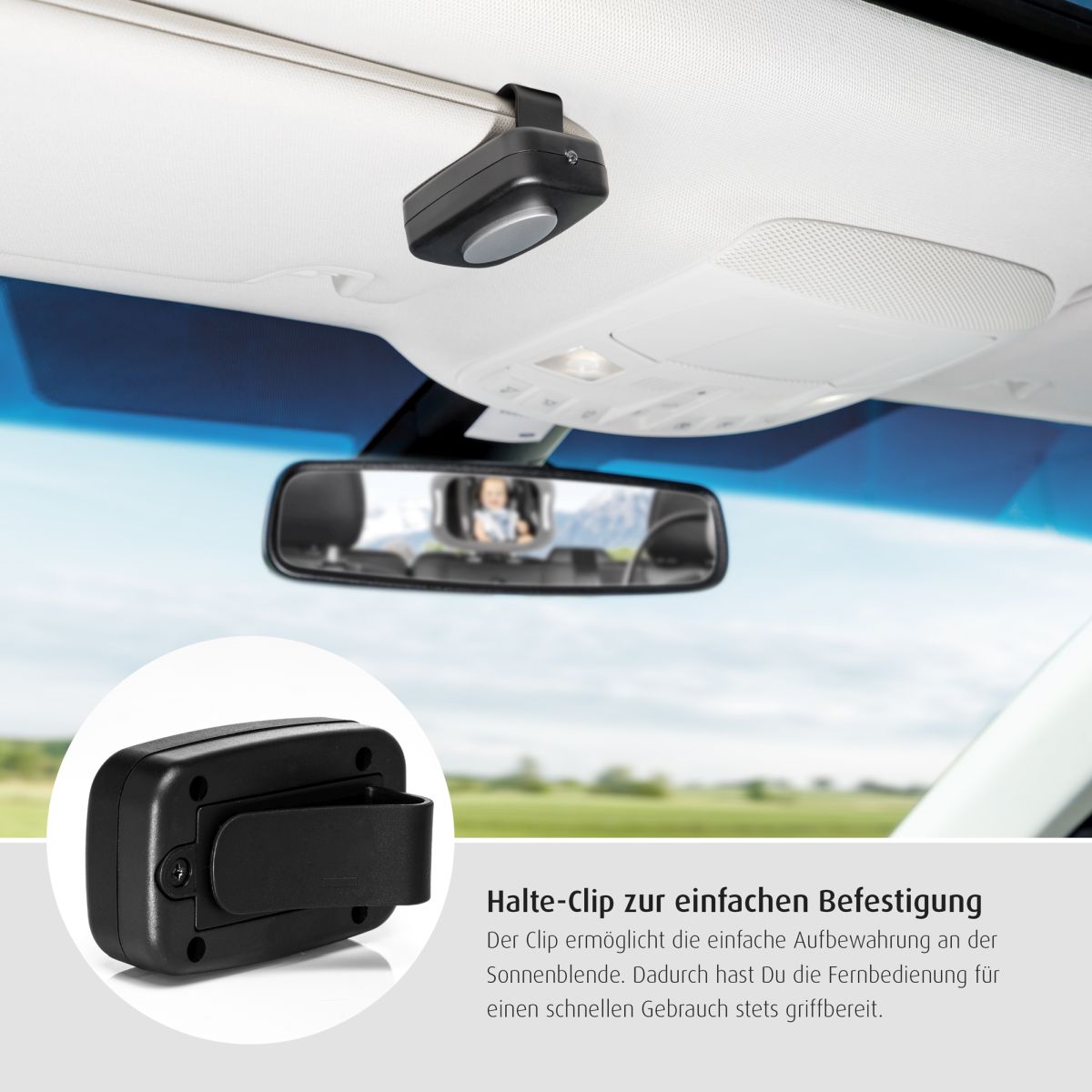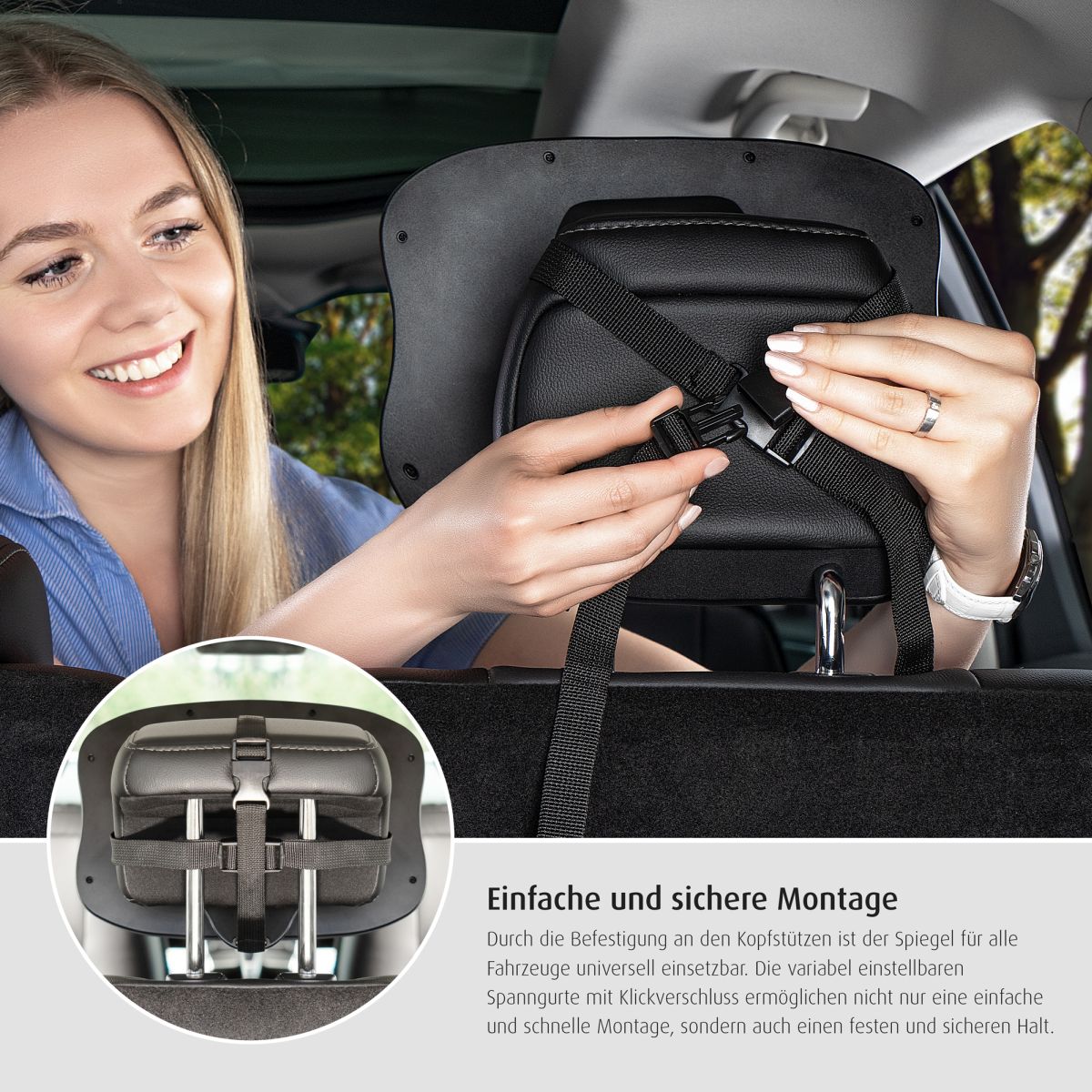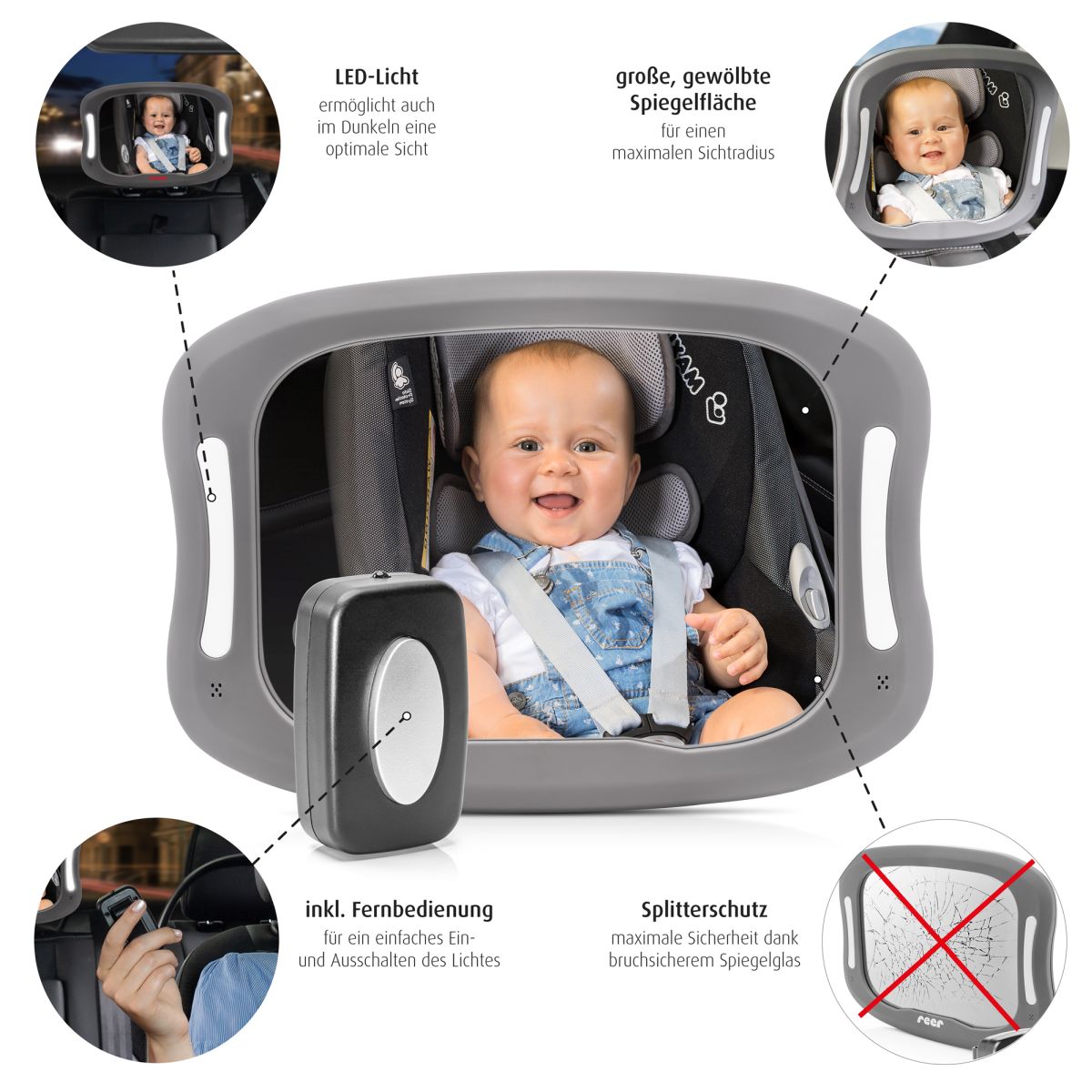 allows a direct view of your children
for all infant carriers or rear-facing (reboard) baby seats
large, curved mirror surface for maximum field of view
optimal view of the child in darkness thanks to the integrated light
particularly simple and safe installation by straps

BabyViev LED
Car safety mirror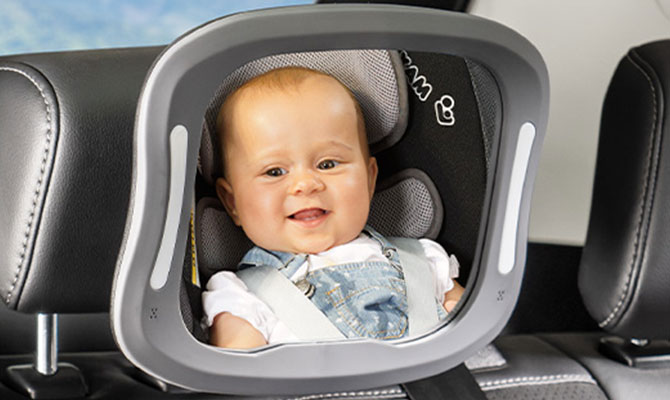 For safe car journeys
Your child's well-being will always take top priority – including in the car. However, the positioning of small people on the back seat can make it hard for the driver to see them. To check up on them, drivers need to turn around, which is extremely dangerous while driving. The car safety mirror allows you to keep your baby in view without moving your focus away from the road.
The BabyView LED car safety mirror allows you to keep an eye on your baby without having to turn your attention away from the road.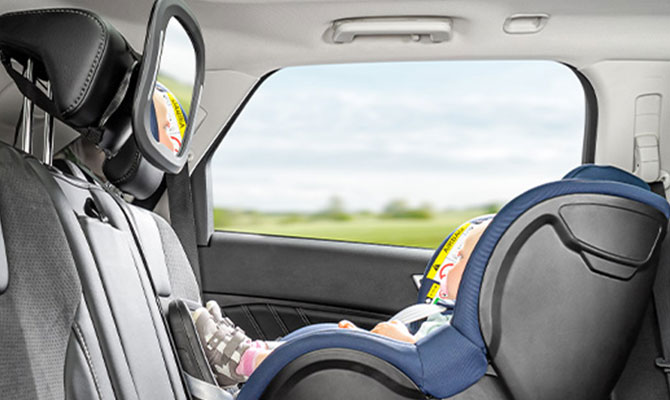 Direct view of your child
in baby seats or rear-facing child seats
When small children travel in baby seats or rear-facing (reboarder) child seats, their position on the back seat makes them hard to see for the driver. The BabyView LED allows you to have eye contact with your child on the back seat through the mirror. Its extra-large, curved surface ensures a maximum field of view.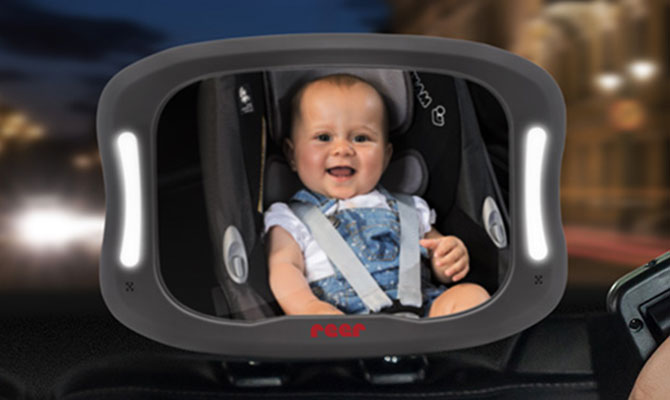 Perfect visibility even in the dark
with on/off light
As soon as it gets dark outside, the ambient light will not be sufficient for you to see your child clearly in the mirror. The on/off LED light allows you to have perfect view of your child even at night. The gentle light avoids any unpleasant glares and will not keep your baby from sleeping.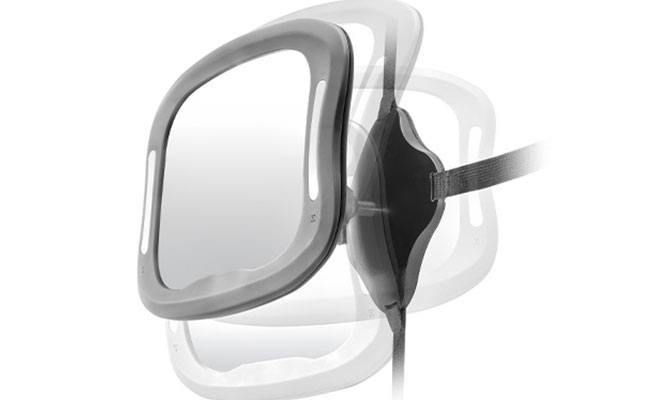 Flexible and individually adjustable
with ball joint
There are lots of factors that determine whether you have a good view of your child. Does your child still travel in their baby seat, or have they moved to a child seat? What is the height of the neck-rests in your car, and at what height are your eyes? As with the car's own rear mirror, the safety mirror can be adjusted to each individual person. The integrated ball joint allows you to adjust the mirror quickly and flexibly to ensure perfect line of sight.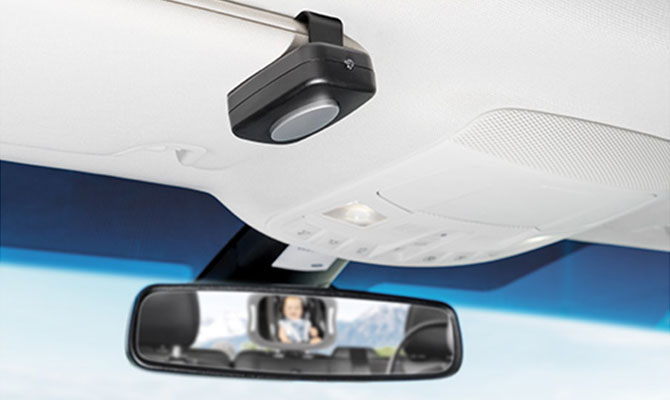 Simple operation
with remote control
The on/off mirror LED light is conveniently switched on and off with a remote control. As an additional feature, the control has been fitted with a clip. Attached easily to the sun visor, it keeps the remote handy at all times.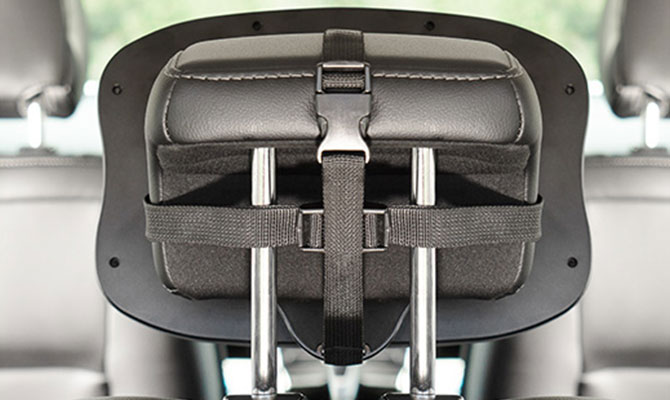 Easy and flexible installation
on the neck-rest
Flexibly adjustable tension belts allow quick and easy installation on the neck-rest. Its installation on the neck-rest makes the mirror compatible with all vehicles.
The mirror surface is constructed from shatter-proof plastic and will not break into dangerous shards in the event of an accident. Your little passenger will be perfectly protected at all times.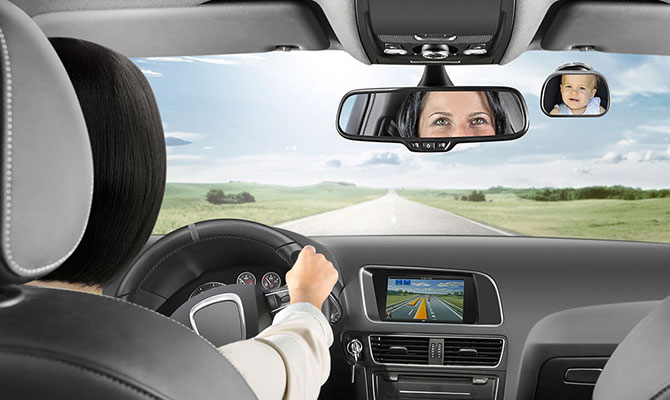 Even safer in combination with the ParentsView mirror
Combining the product with the additionally available ParentsView automobile safety mirror dispenses with the adjustment of your own rear mirror, as it can be installed right next to the existing rear mirror. This allows you to watch the traffic behind you as usual while keeping an eye on your child.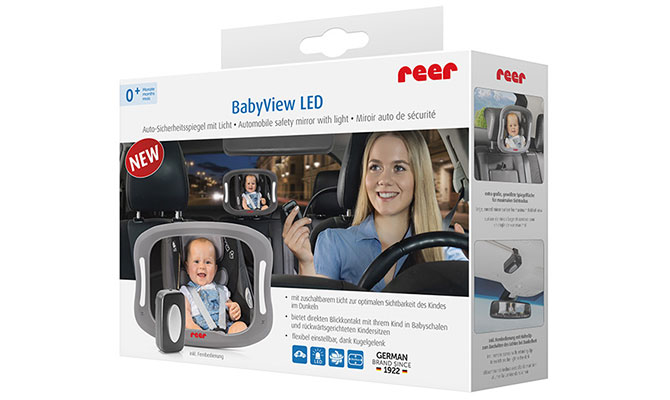 Product details
allows a direct view of your children
for all infant carriers or rear-facing (reboard) baby seats
large, curved mirror surface for maximum field of view
with ball joint for flexible and personalised adjustment
optimal view of the child in darkness thanks to the integrated light
light activated via remote control
safe and firm hold without slipping
universally suitable for all vehicles with rear headrests
mirror glass, plastic for maximum security
particularly simple and safe installation by straps
dimensions: approx. 29 x 20 x 7 cm
There aren't any asked questions yet.