Safetyview back seat mirror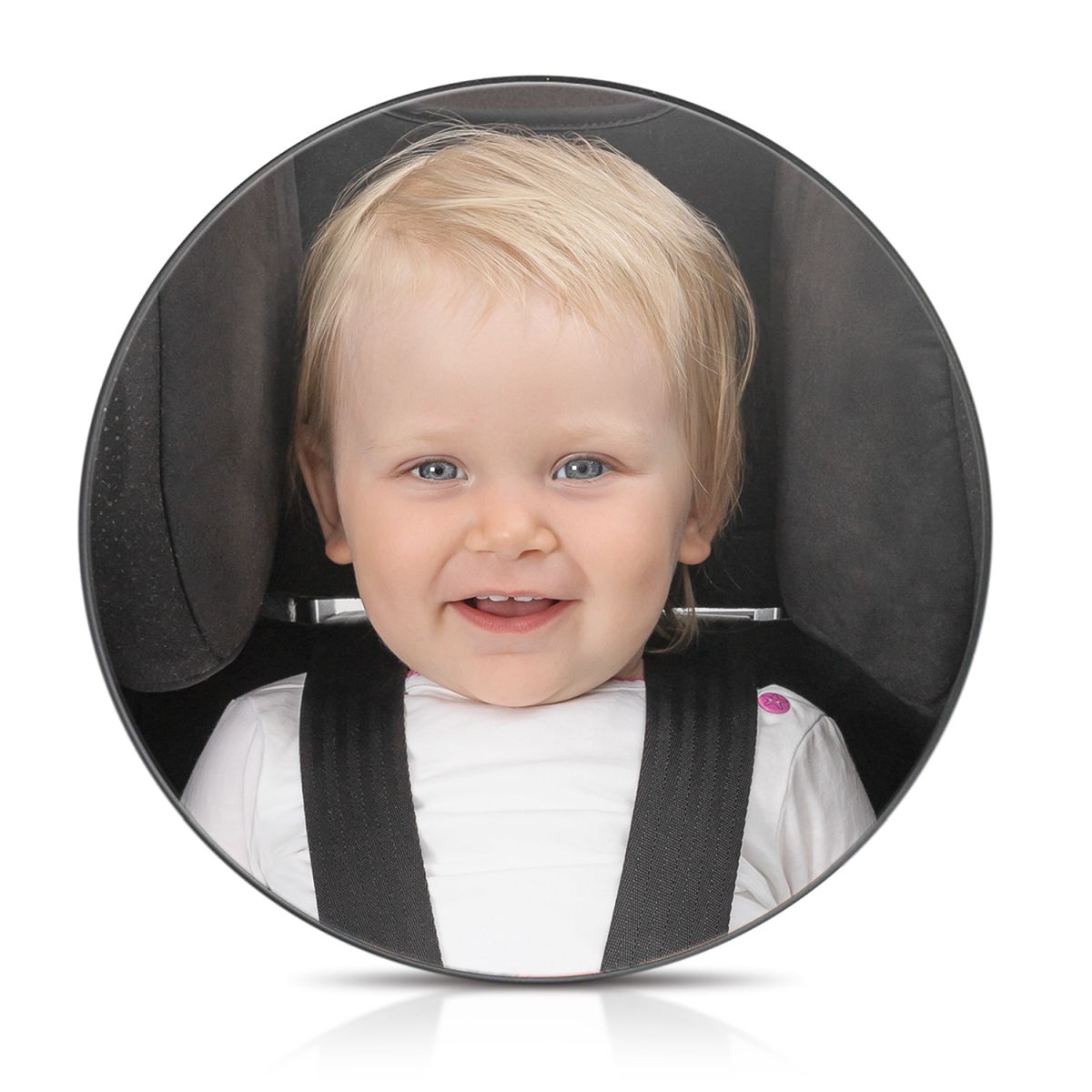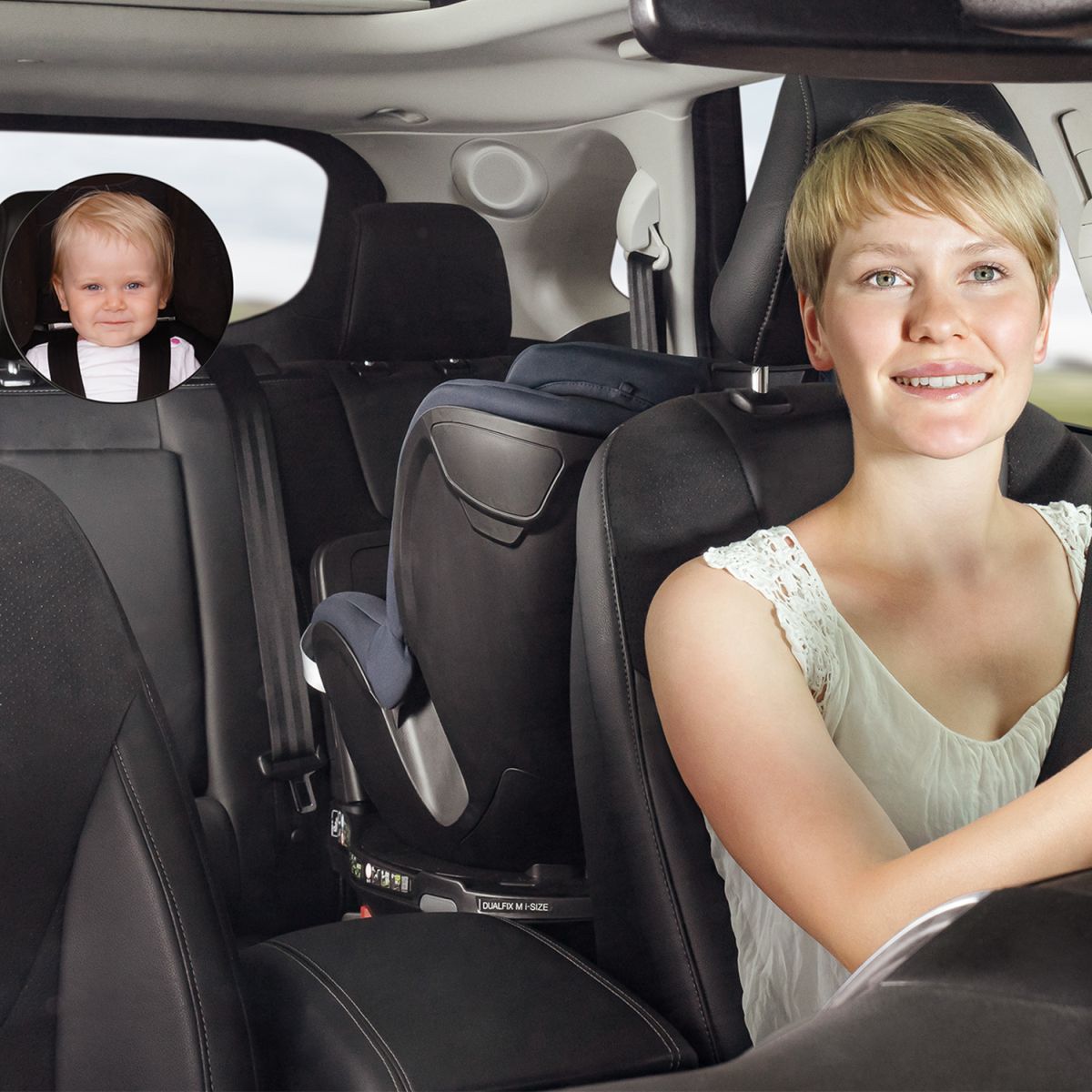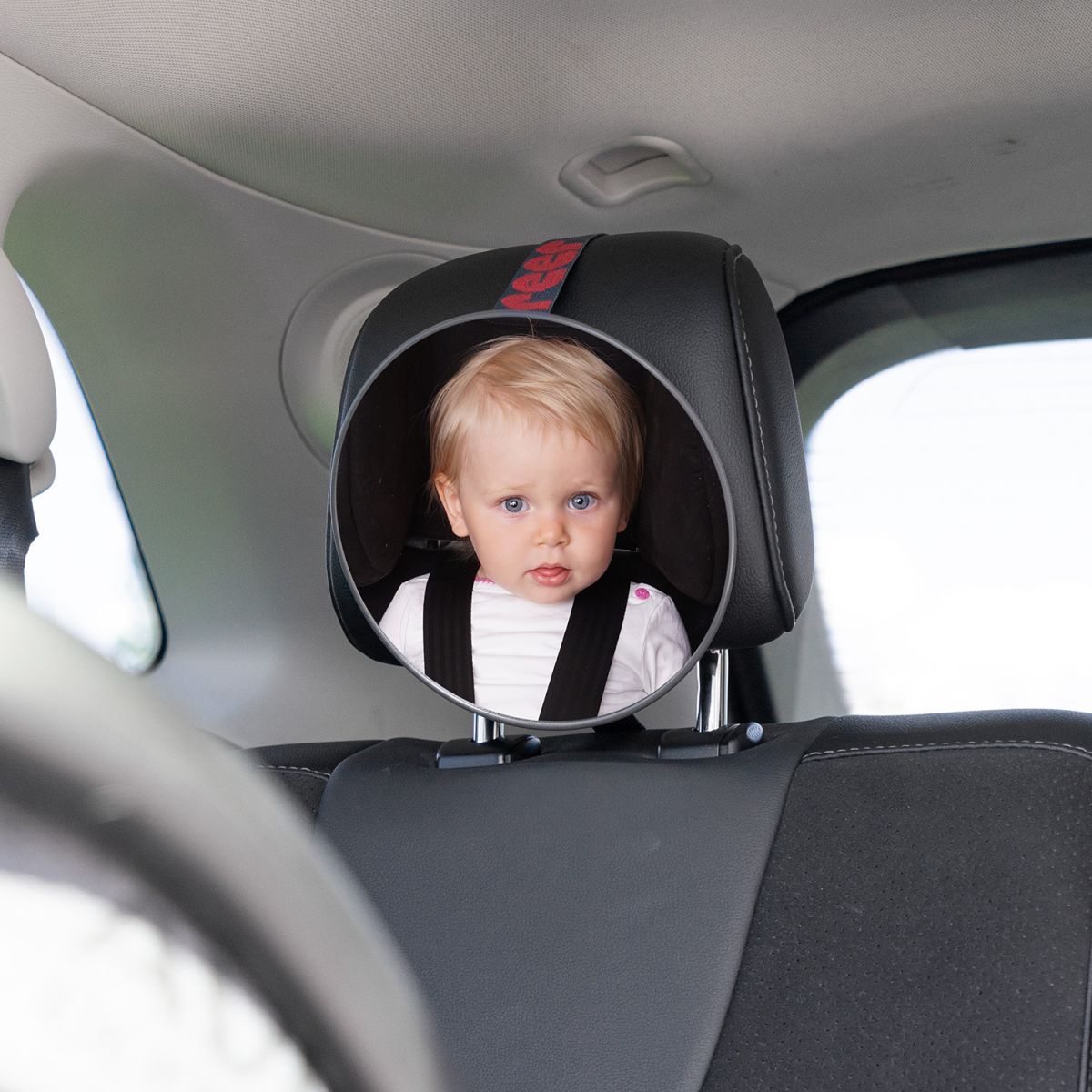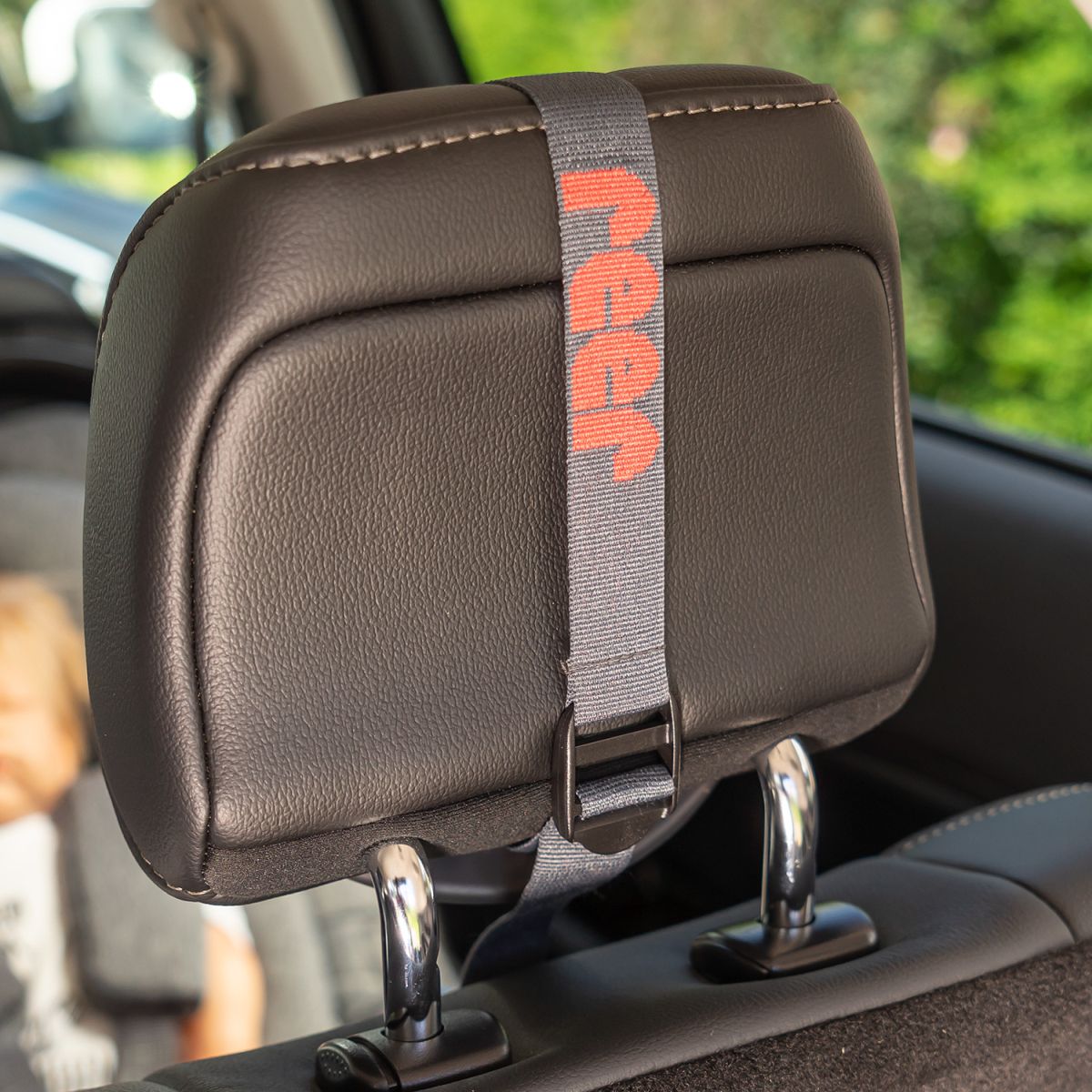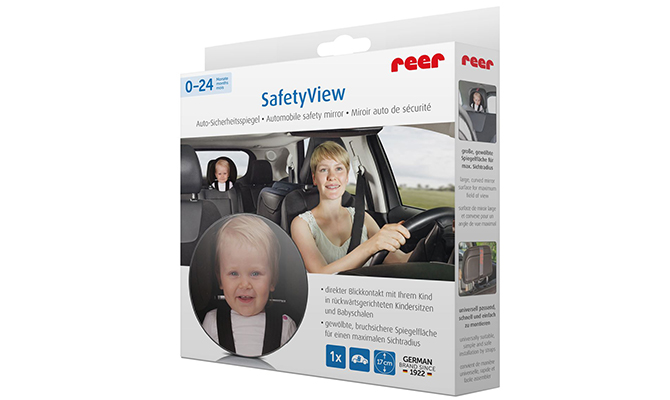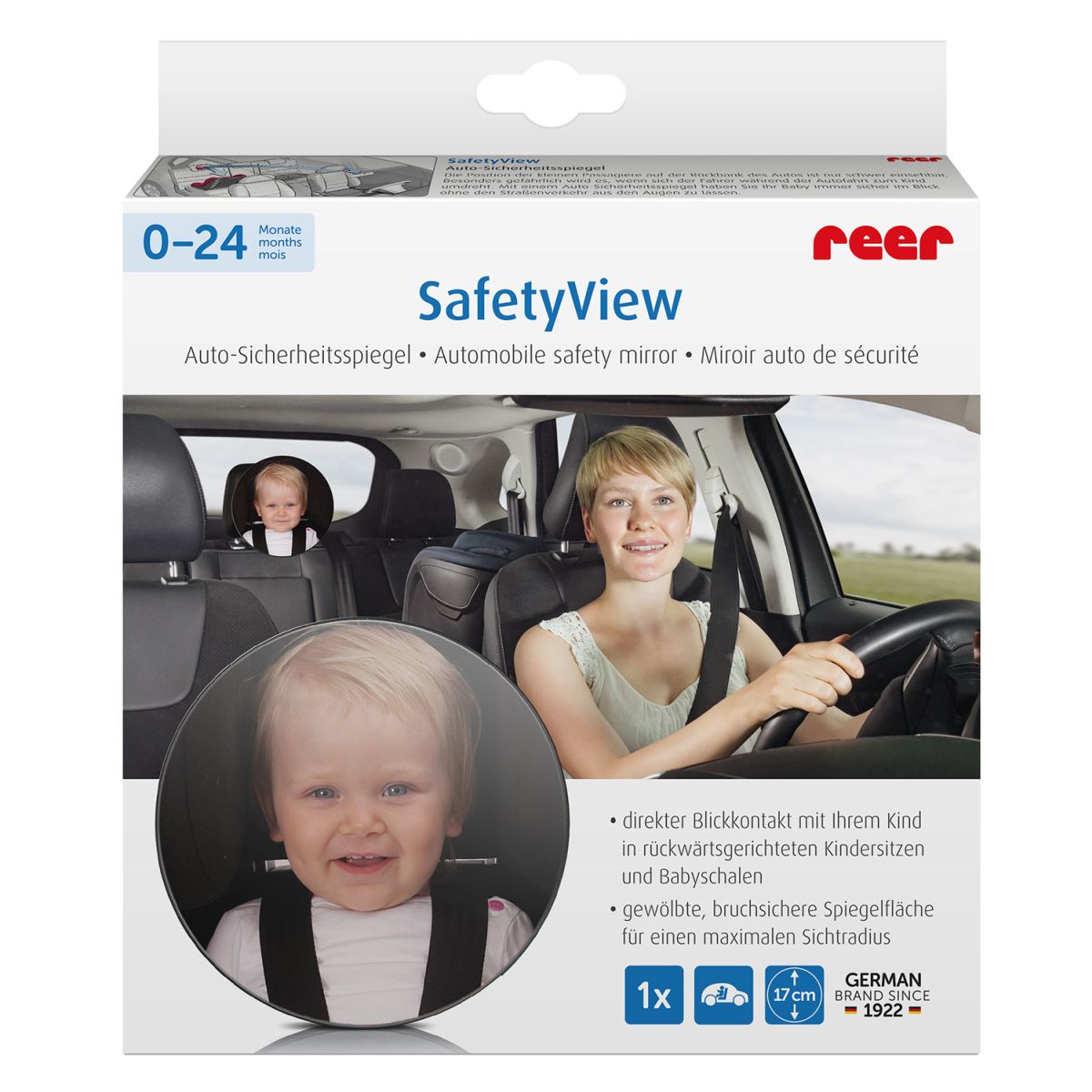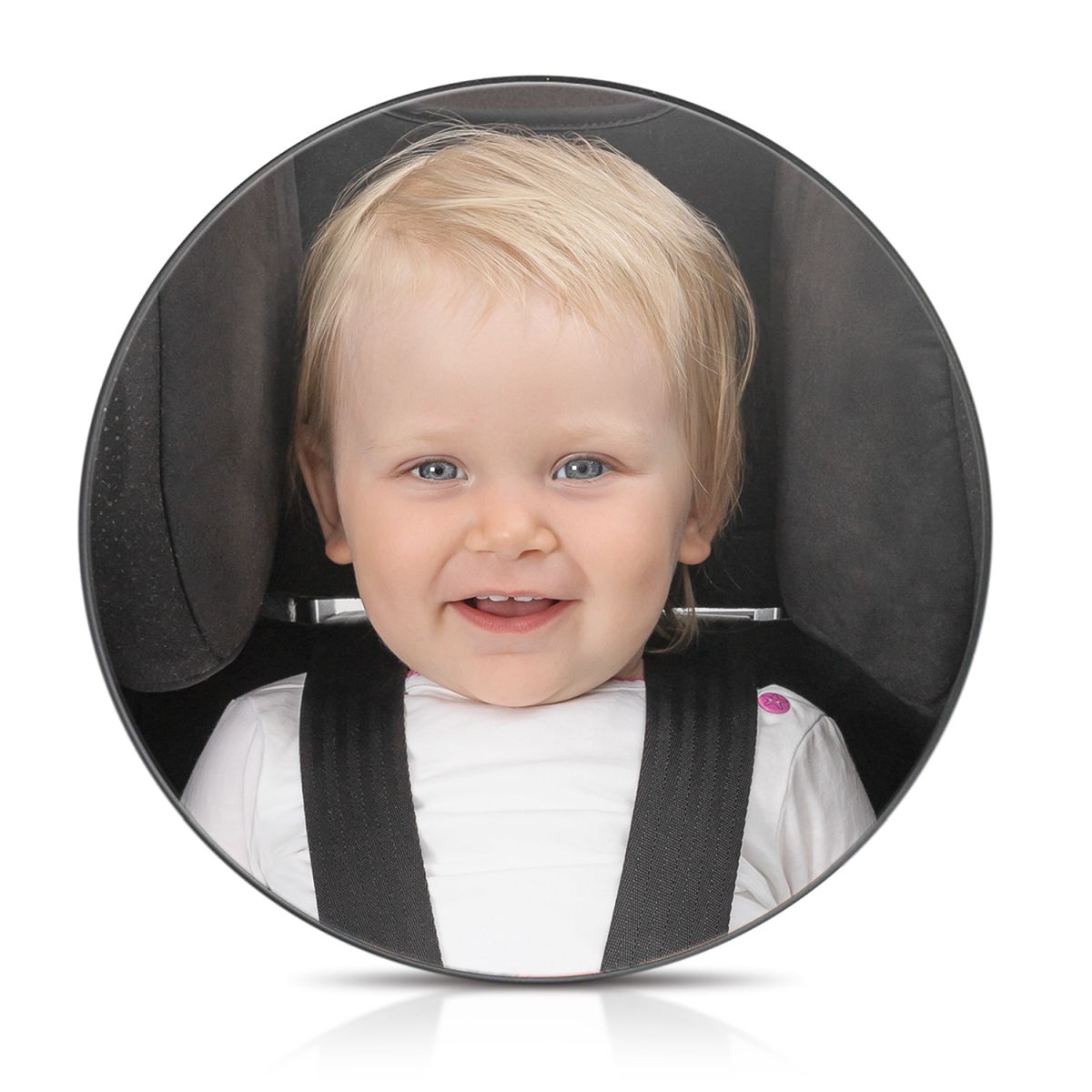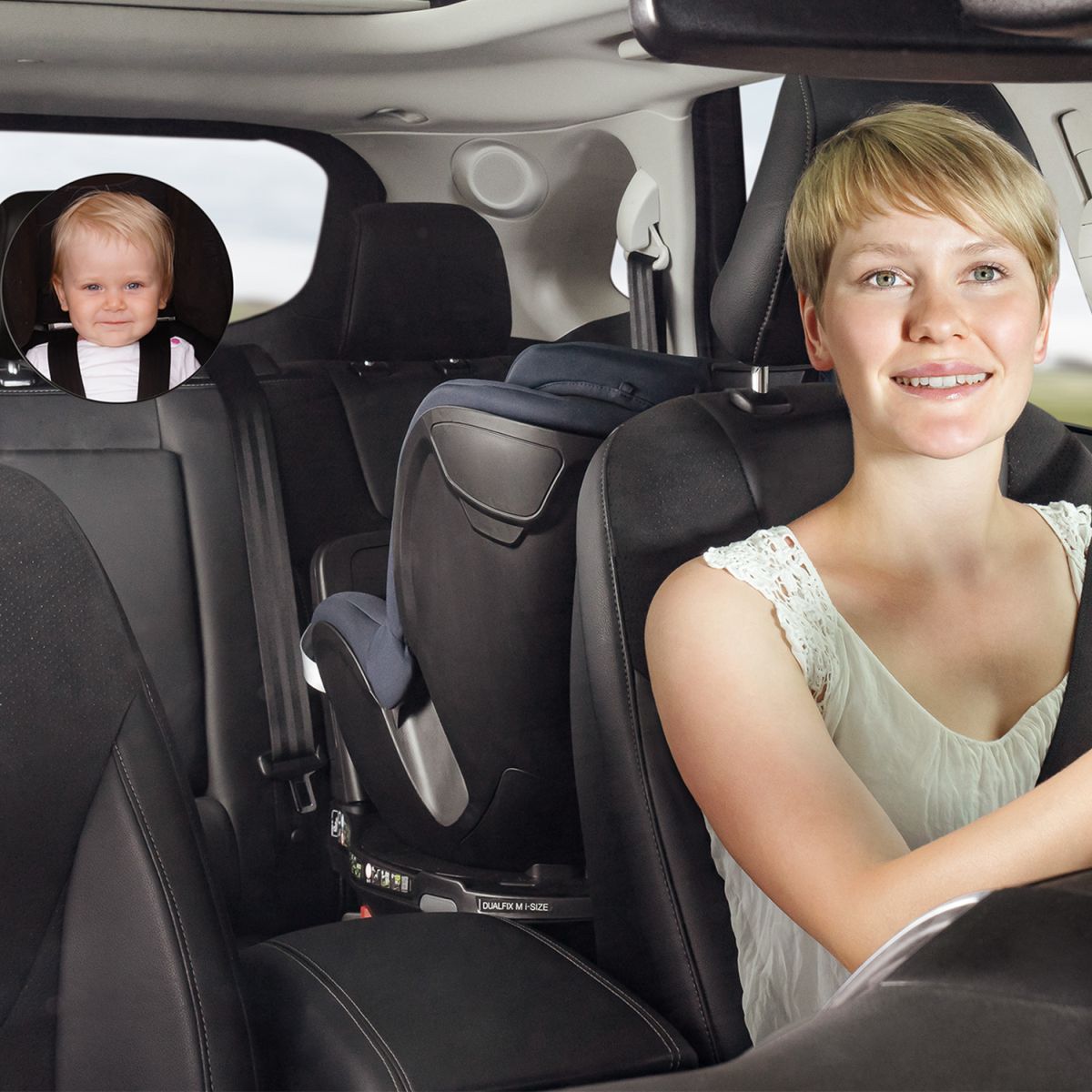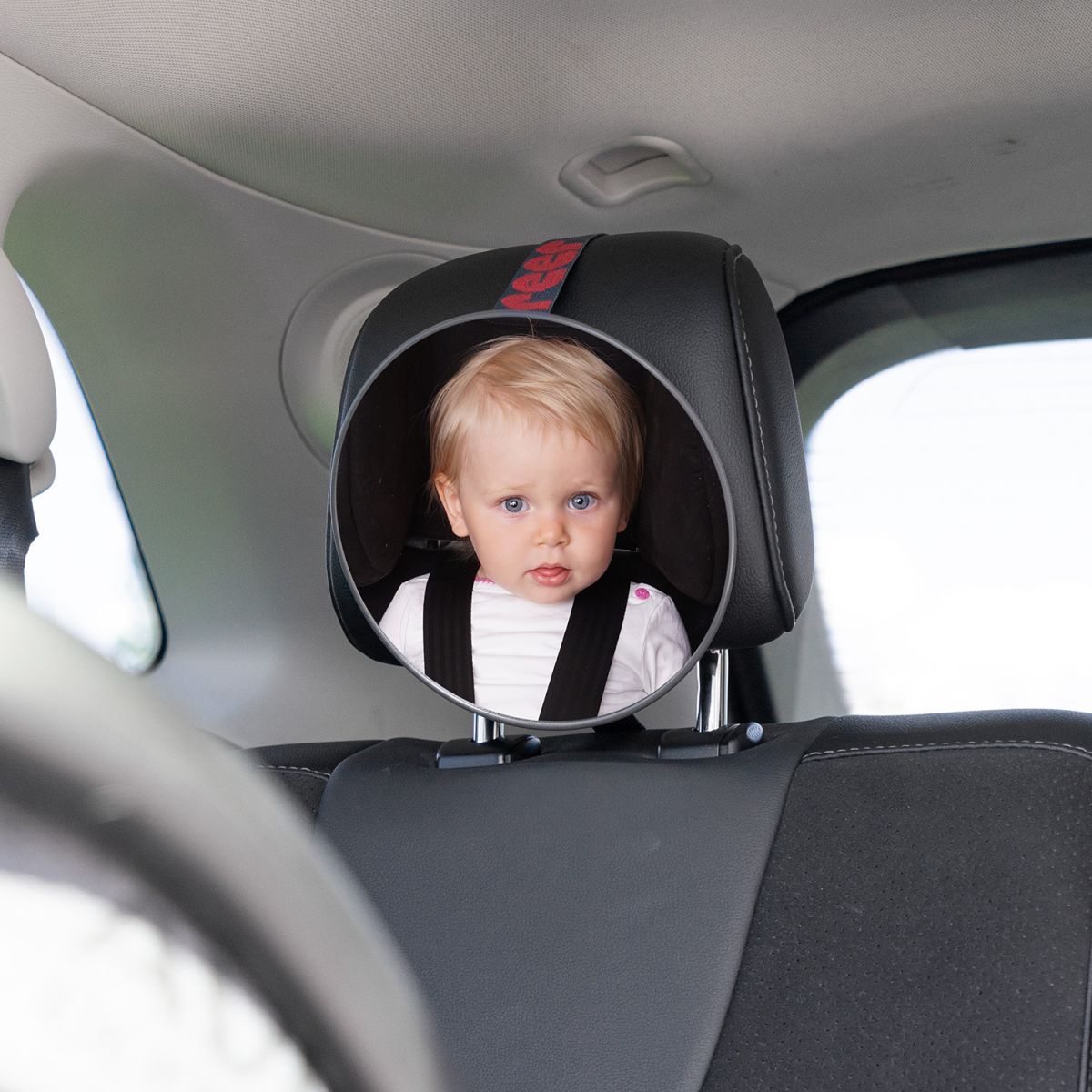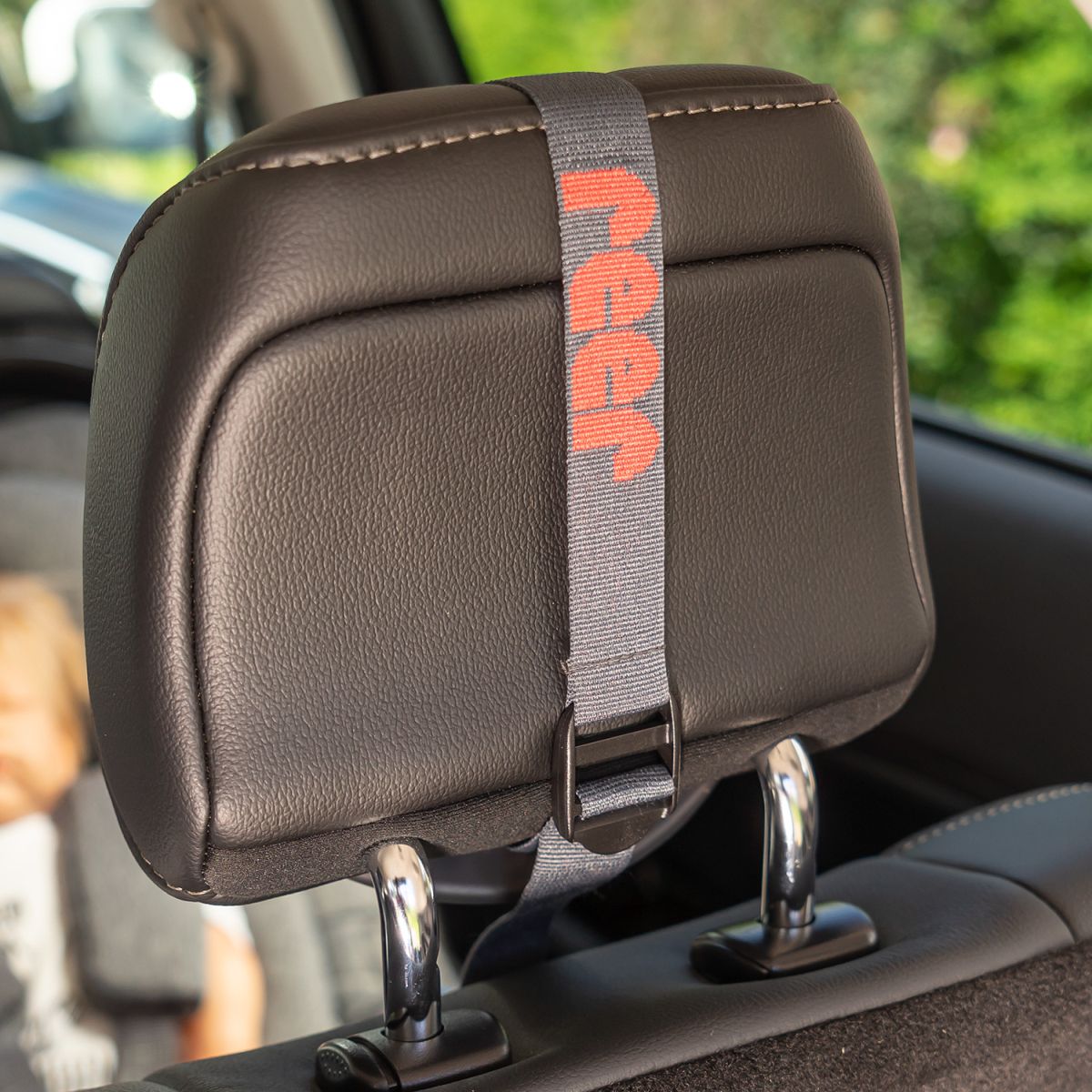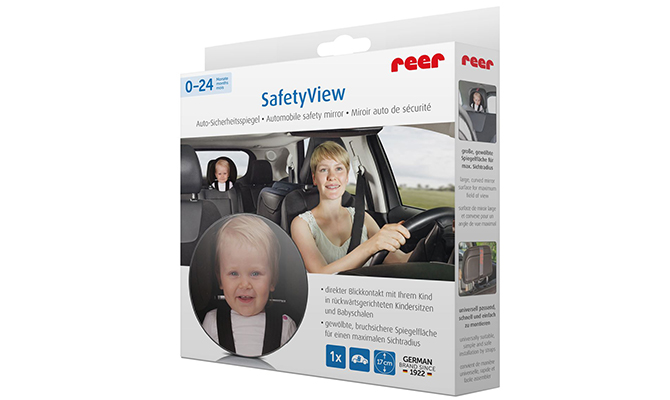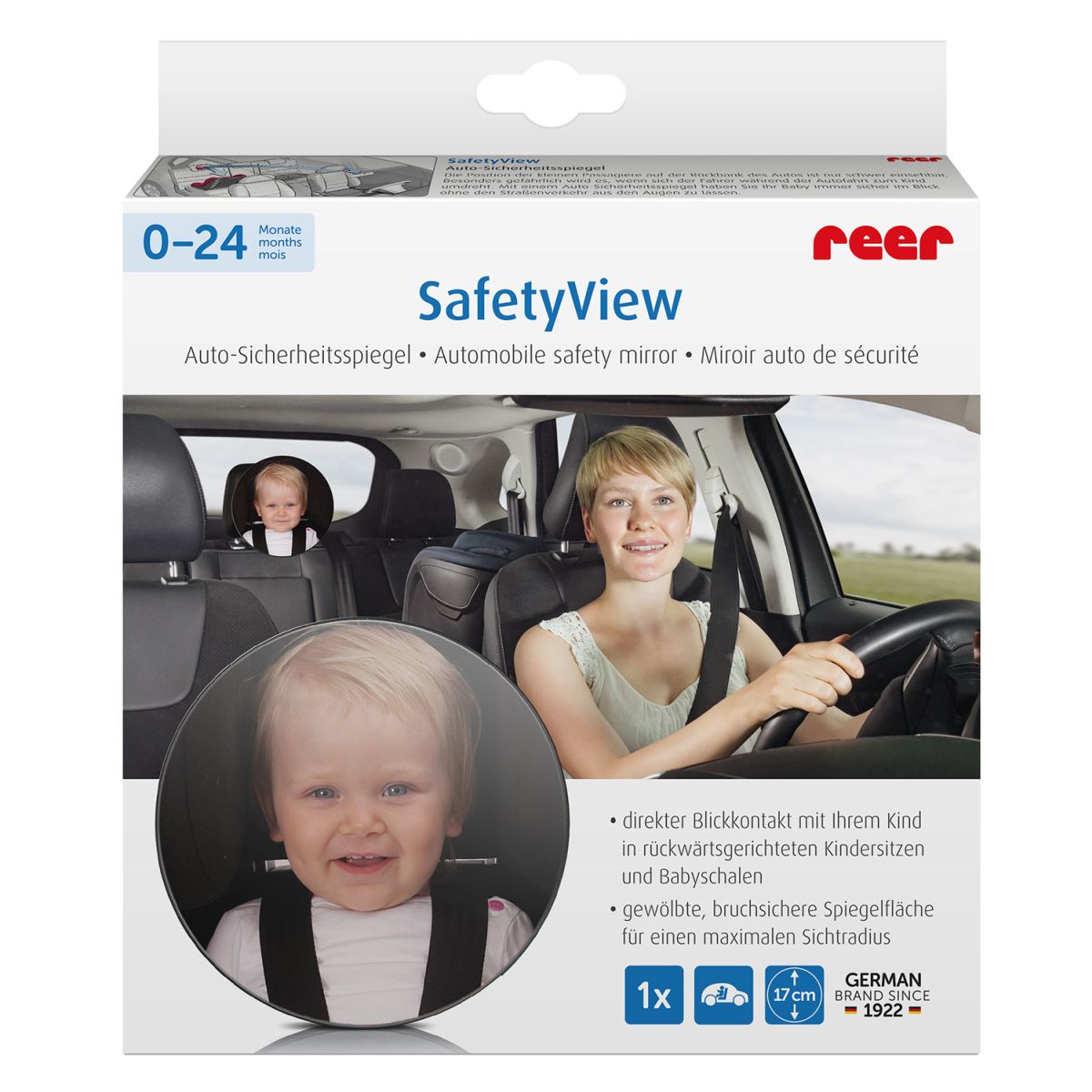 helps you always to keep your baby in sight on the rear seat
extra large, curved mirror surface for maximum visibility radius
reduces the risk of accidents
universally suitable for all vehicles with rear headrests
mirror glass, plastic for maximum security
slim, discreet shape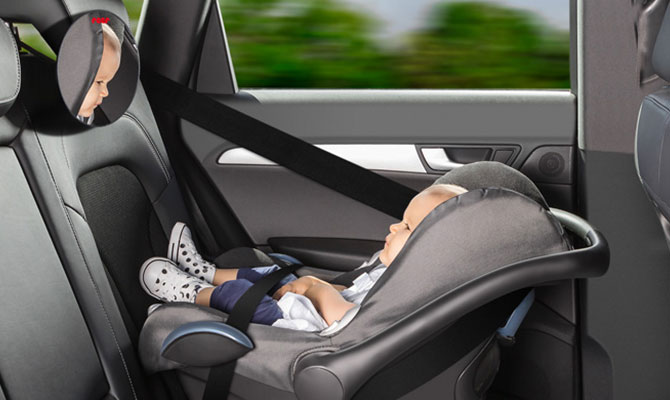 Keeping an eye on the little ones - for a relaxed car journey
When parents are travelling with their children in the car, things can get turbulent and confusing. No matter whether hunger, thirst or boredom make themselves felt in the little passengers, toys have fallen out of their hands or their darling can't get to sleep: the child's well-being comes first and road traffic can quickly take a back seat. It becomes particularly dangerous when the driver turns to look at the child while driving. Just one second of distraction or divided attention can have serious consequences. With a car safety mirror from reer, you always have your baby safely in view without losing sight of the road traffic.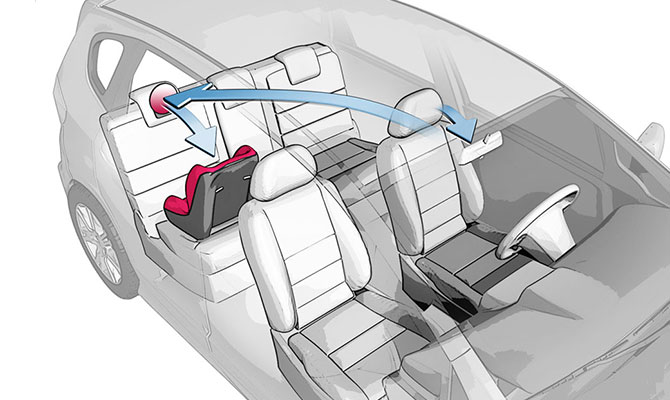 Direct view of your offspring
in infant carriers or rear-facing child seats
As soon as the little ones sit in the baby car seat or in rear-facing (reboard) child seats, it is difficult for the driver to see their position in the back seat. The SafetyView safety mirror with its extra-large and curved mirror surface provides maximum visibility radius to your child.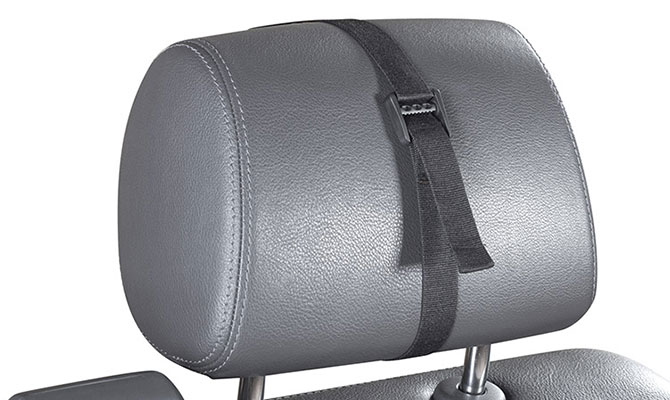 Particularly easy to fit
due to tensioning strap
With the help of the tensioning strap, you can easily and quickly attach the SafetyView car safety mirror and individually align it to the headrest. This way you always have an unobstructed view of your child and can concentrate on the road traffic without worrying. The mirror has a shatterproof plastic mirror surface and therefore cannot break into dangerous shards in the event of an accident.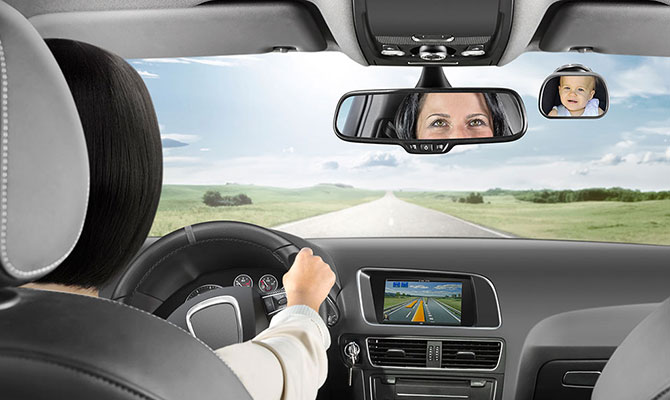 Even safer in combination with ParentsView
In combination with the additionally available ParentsView car safety mirror, you can do without adjusting your own rear-view mirror, as it can be mounted directly next to your existing rear-view mirror. This means you can watch the traffic behind you as usual and still keep a watchful eye on your child.
Product details
large, curved mirror surface for maximum field of view

for all infant carriers or rear-facing (reboard) baby seats
safe and firm hold without slipping
mirror glass made of plastic for maximum safety
Question : Hat der Spiegel eine abziehbare Sicherheitsfolie?
From : customer
Answer:
Auf allen unseren Spiegeln befindet sich eine abziehbare Sicherheitsfolie.