TravelKid Sun car sunshade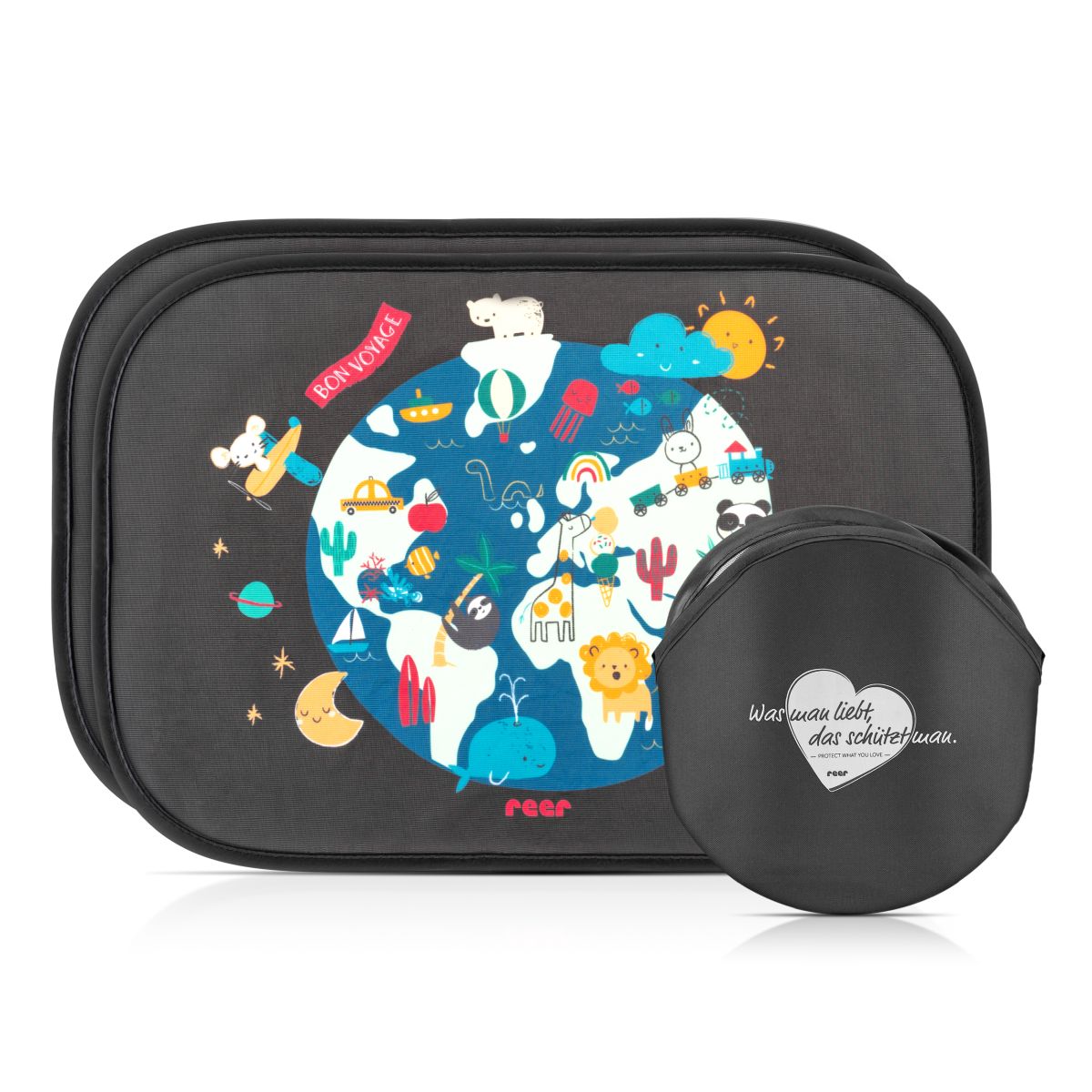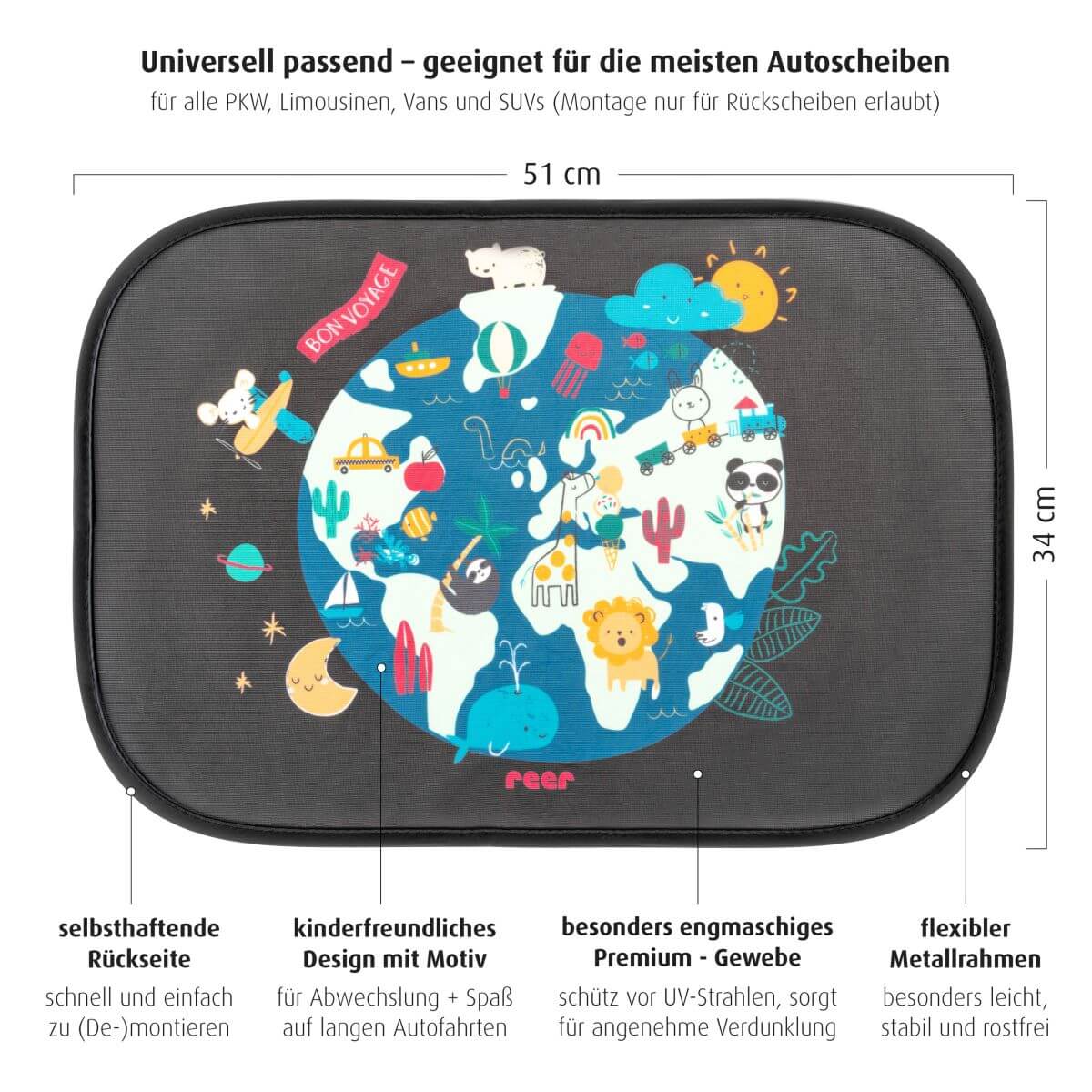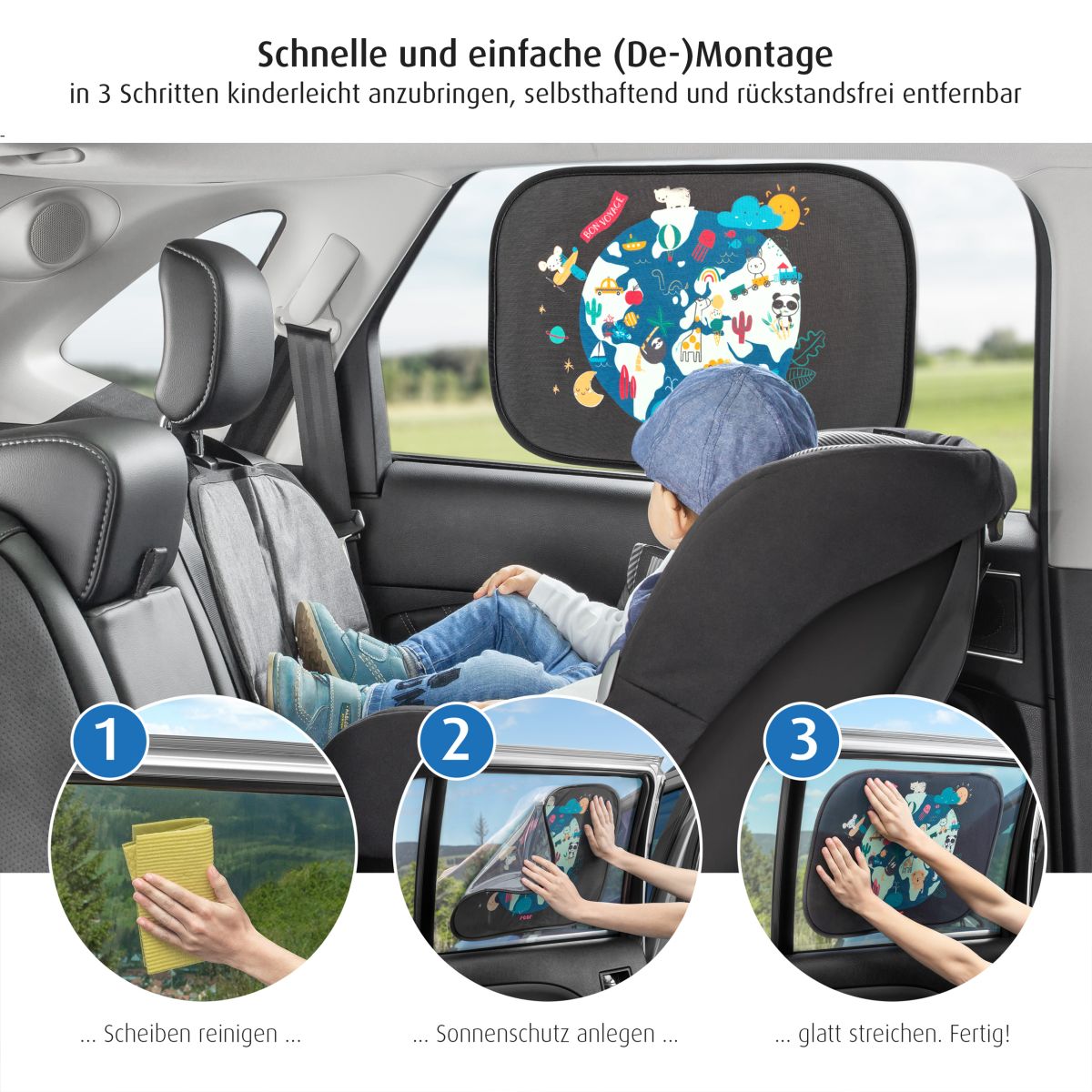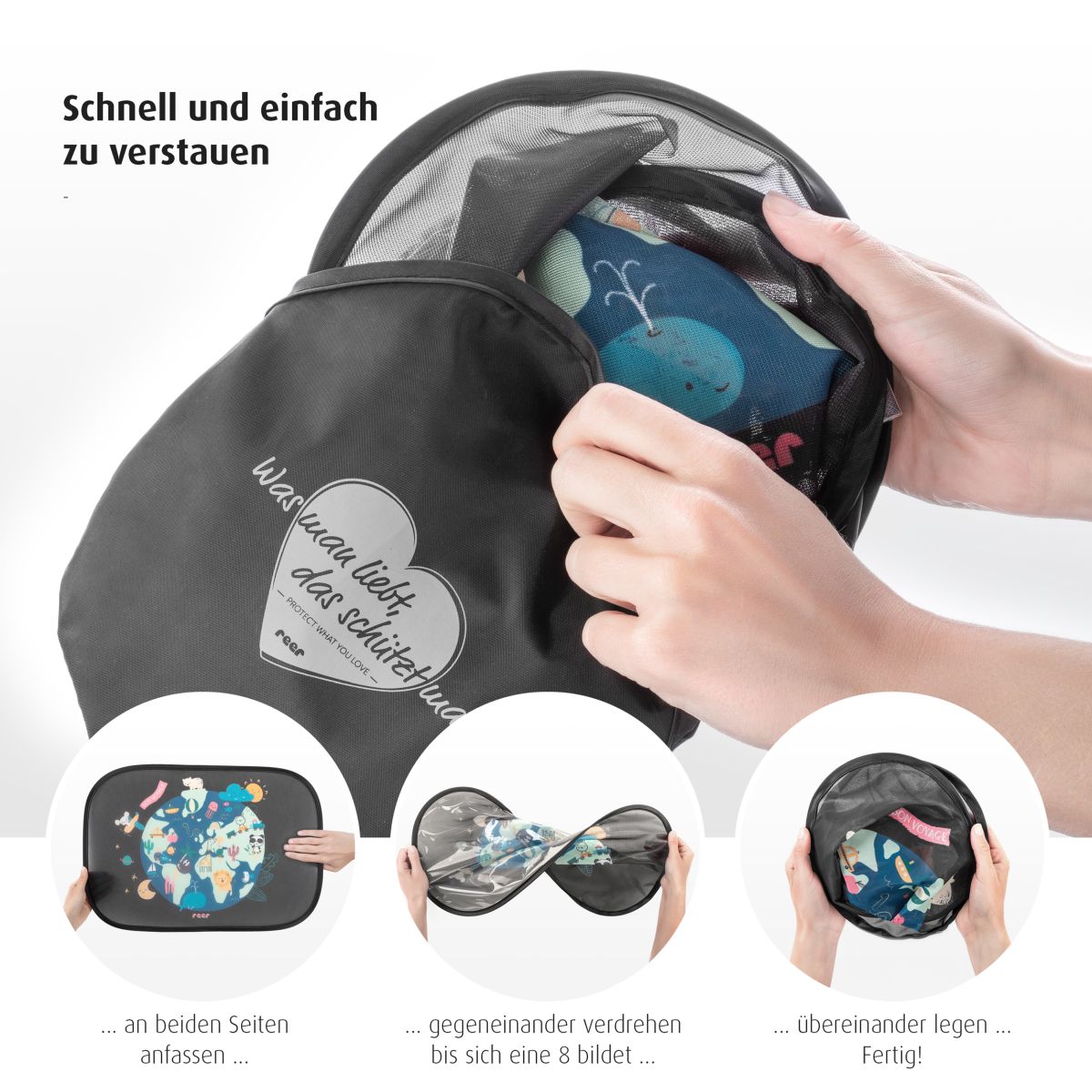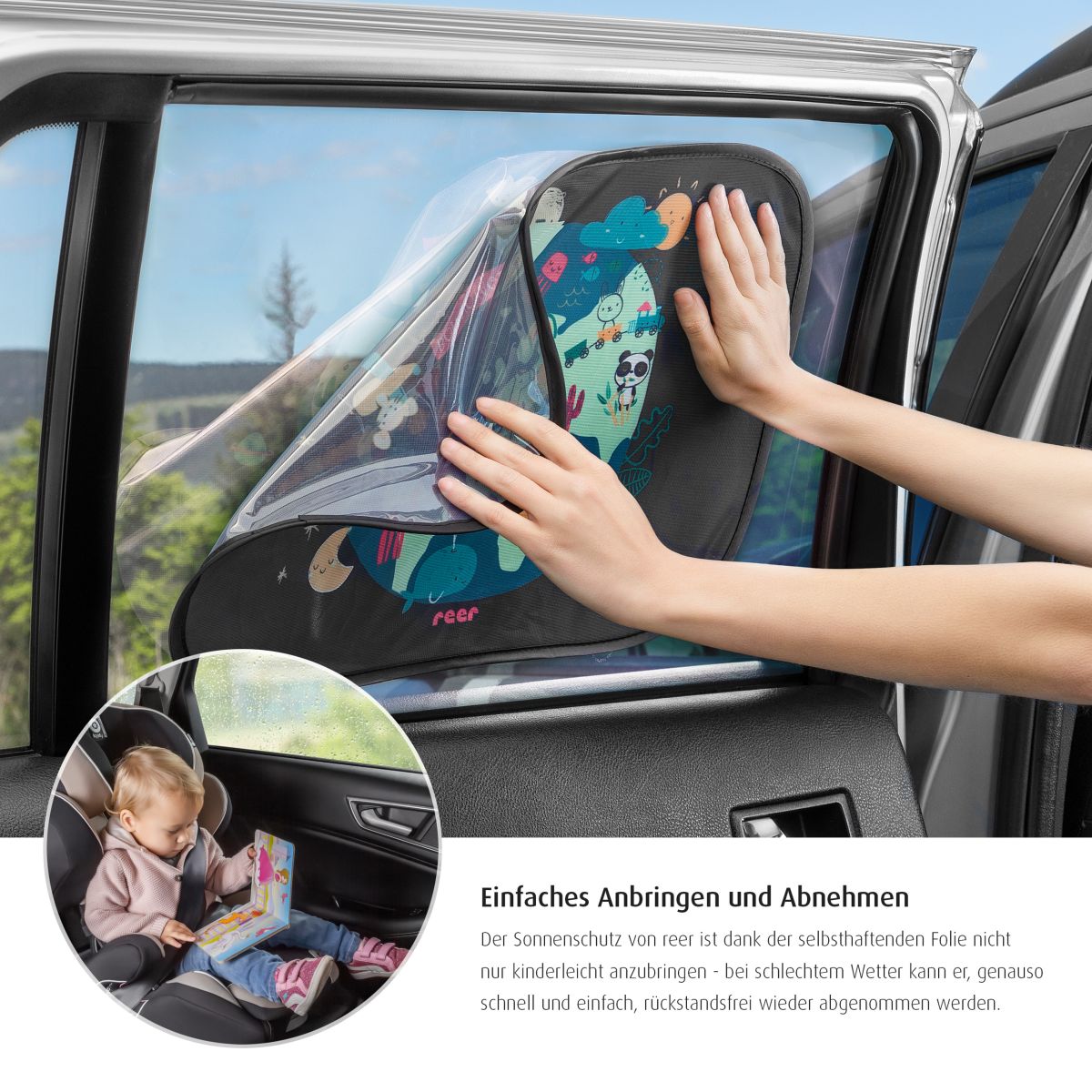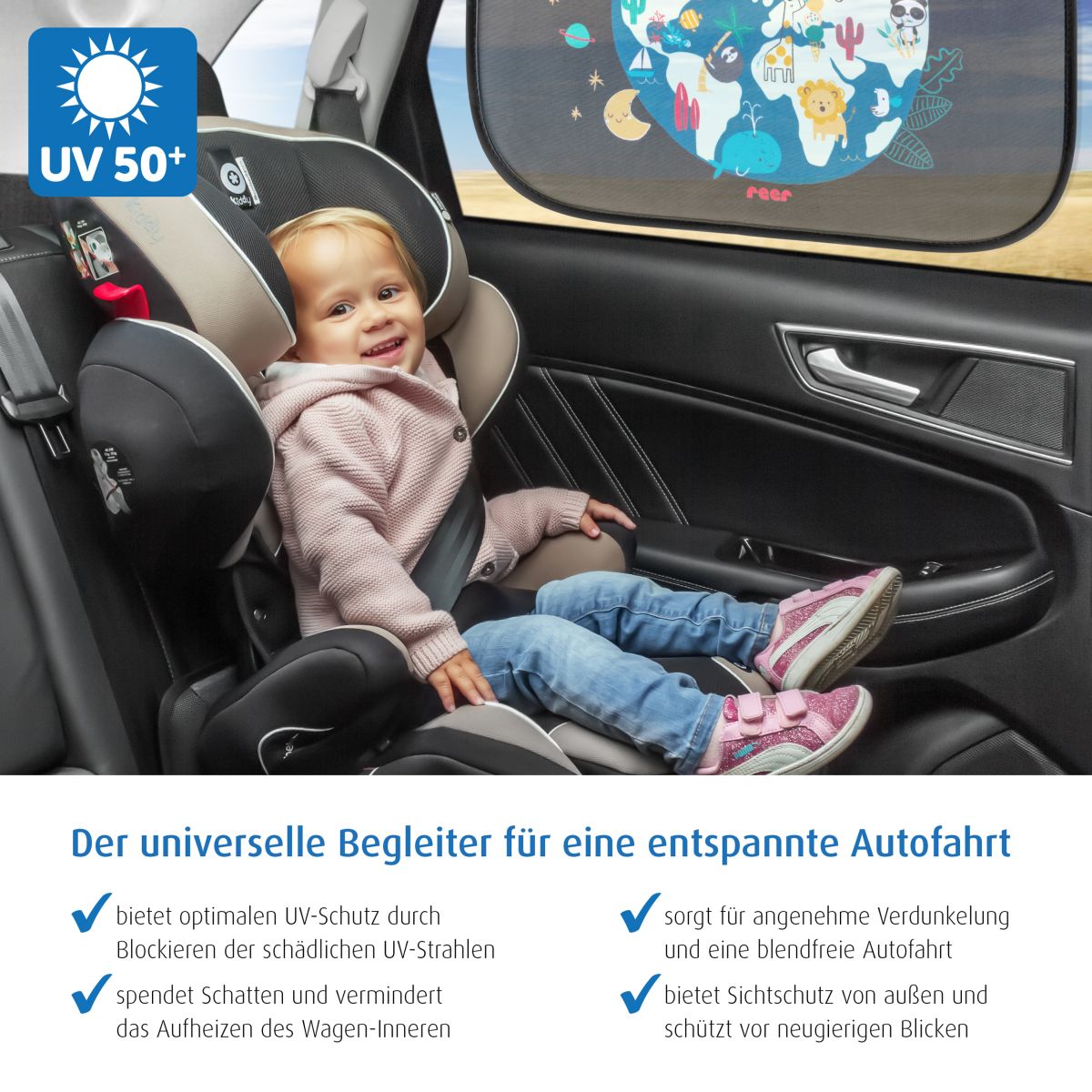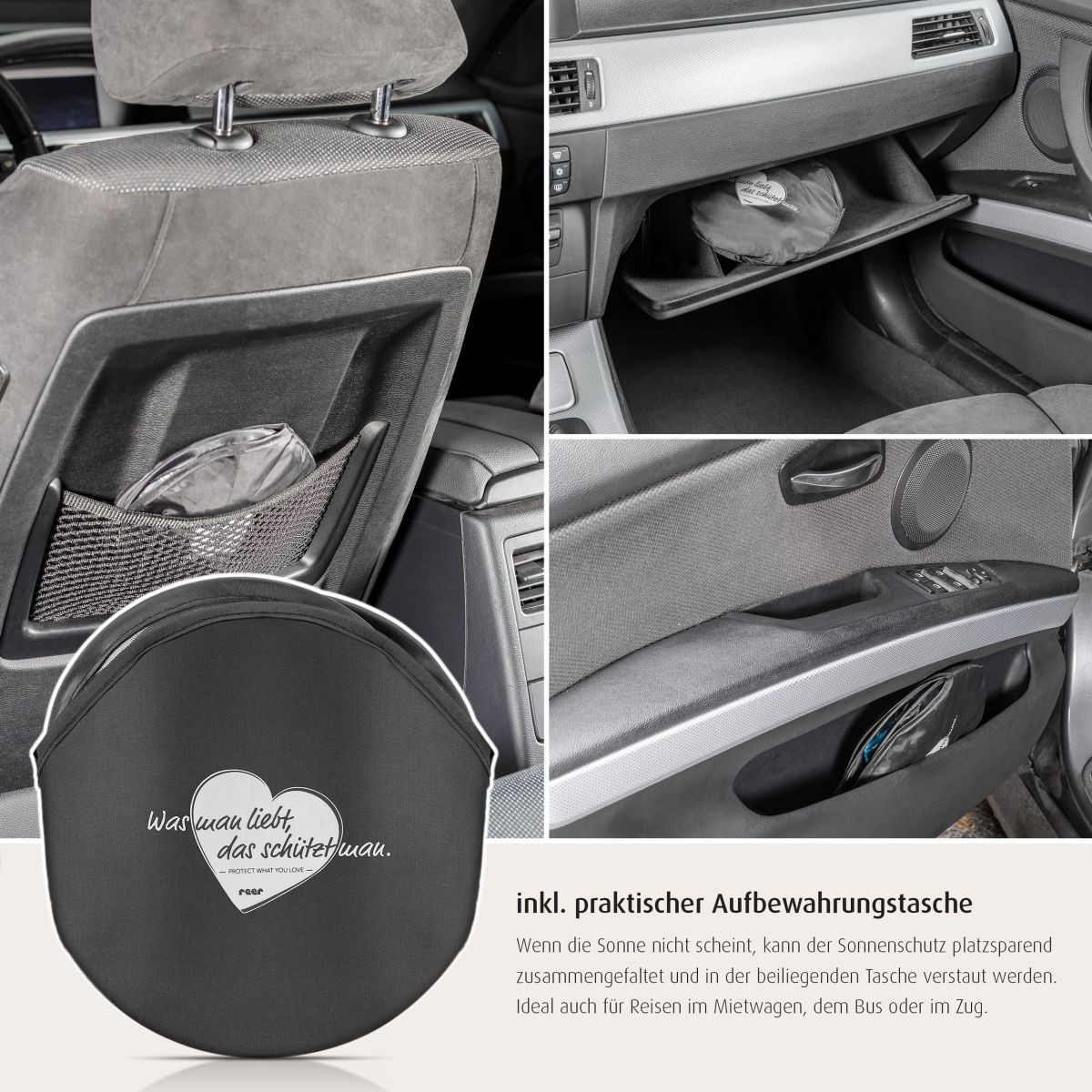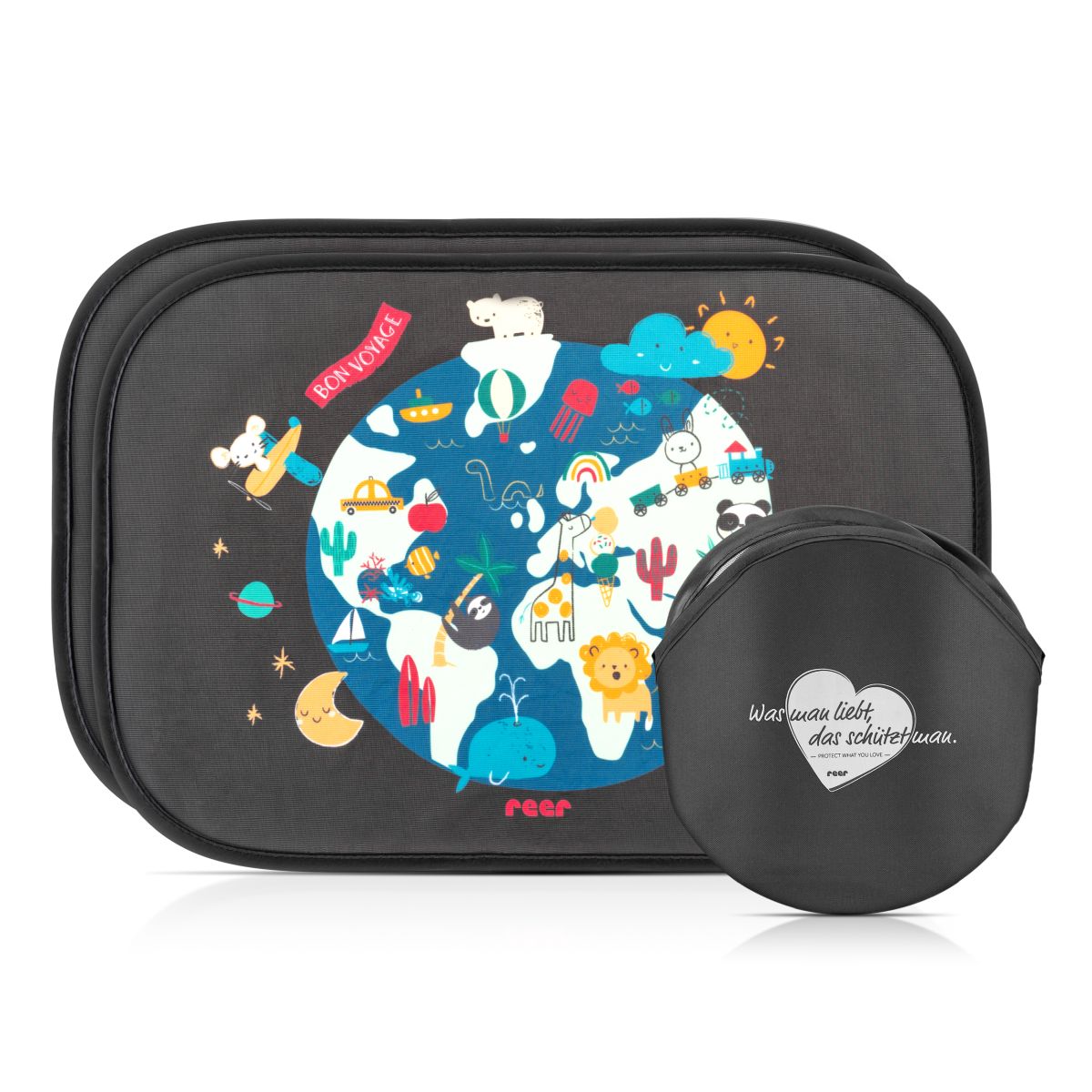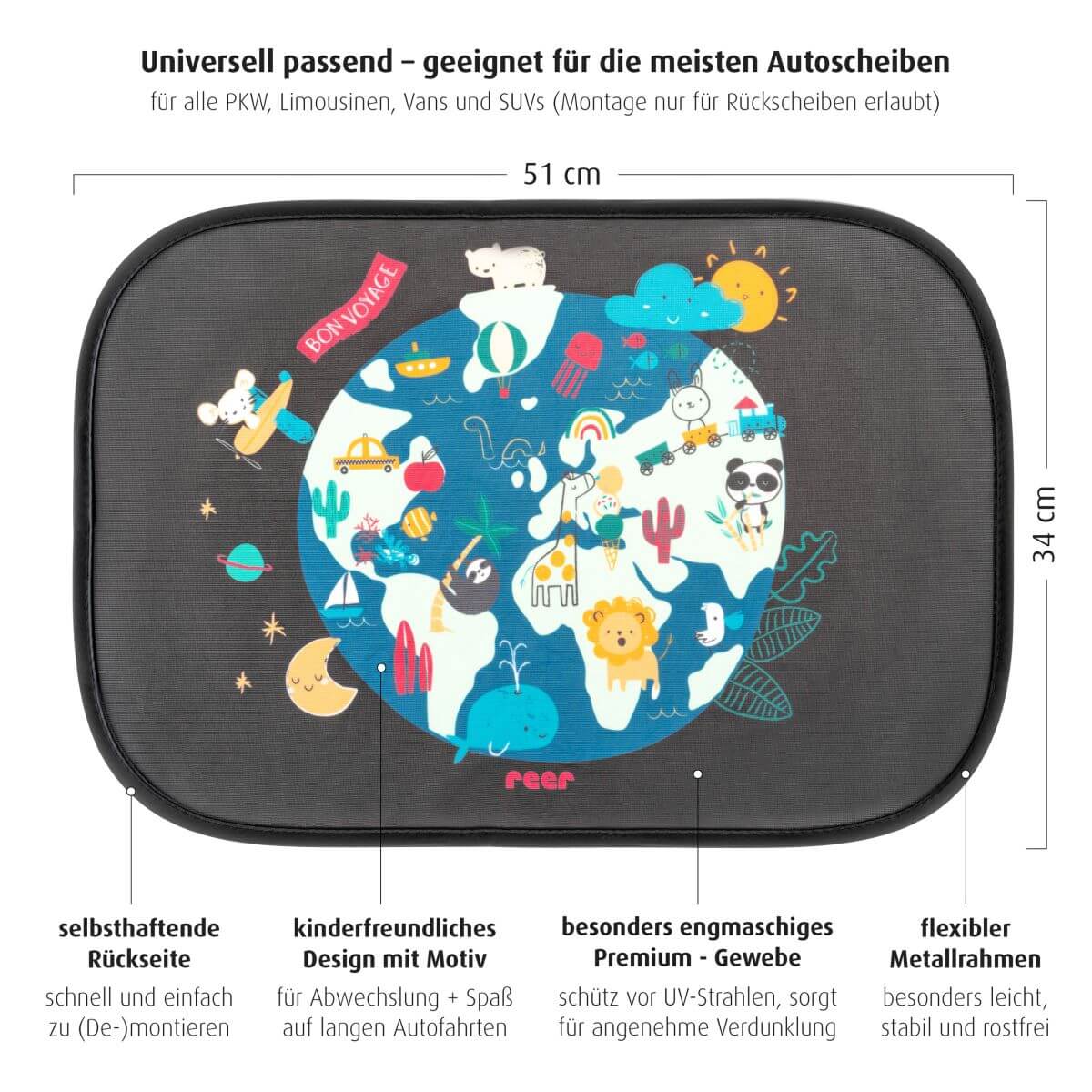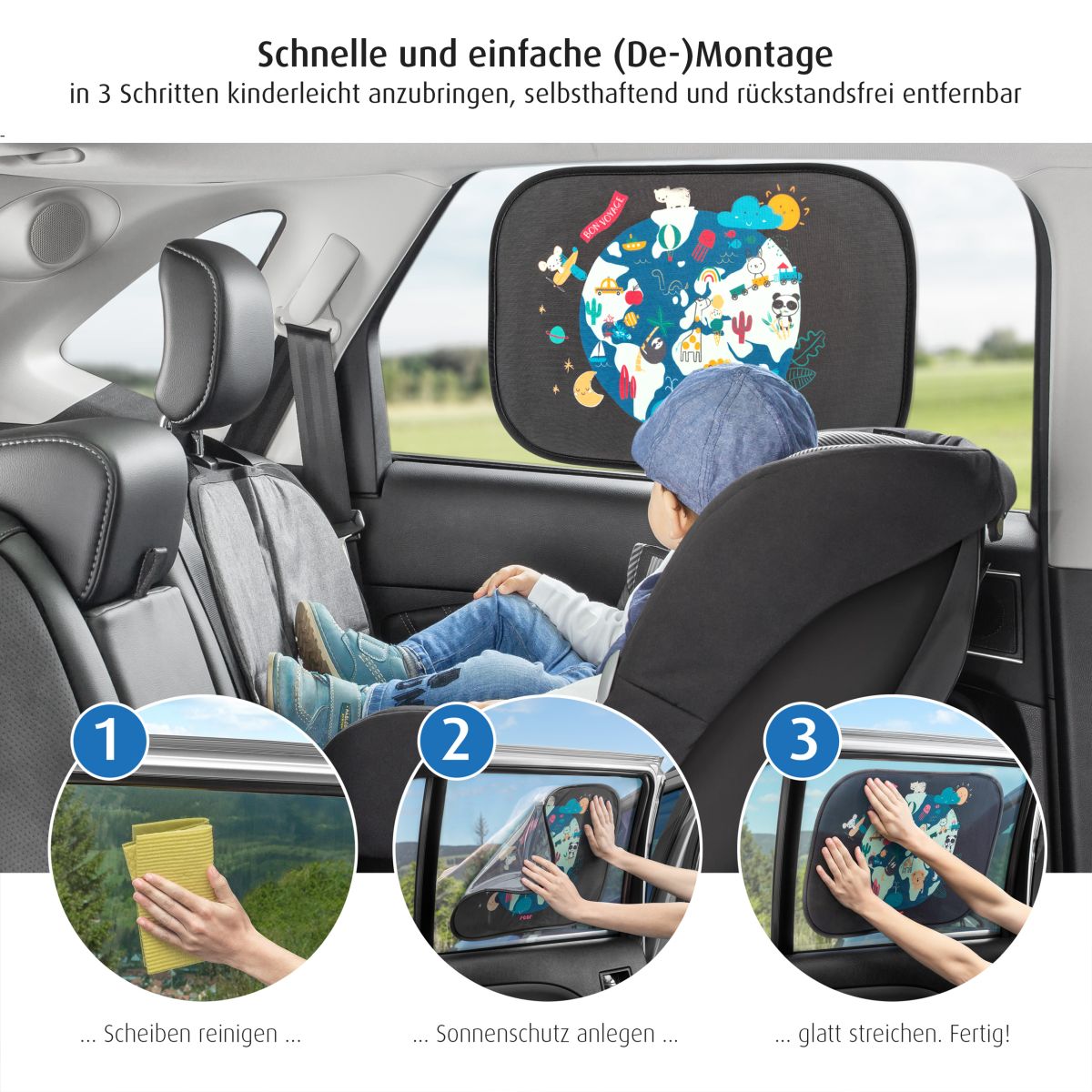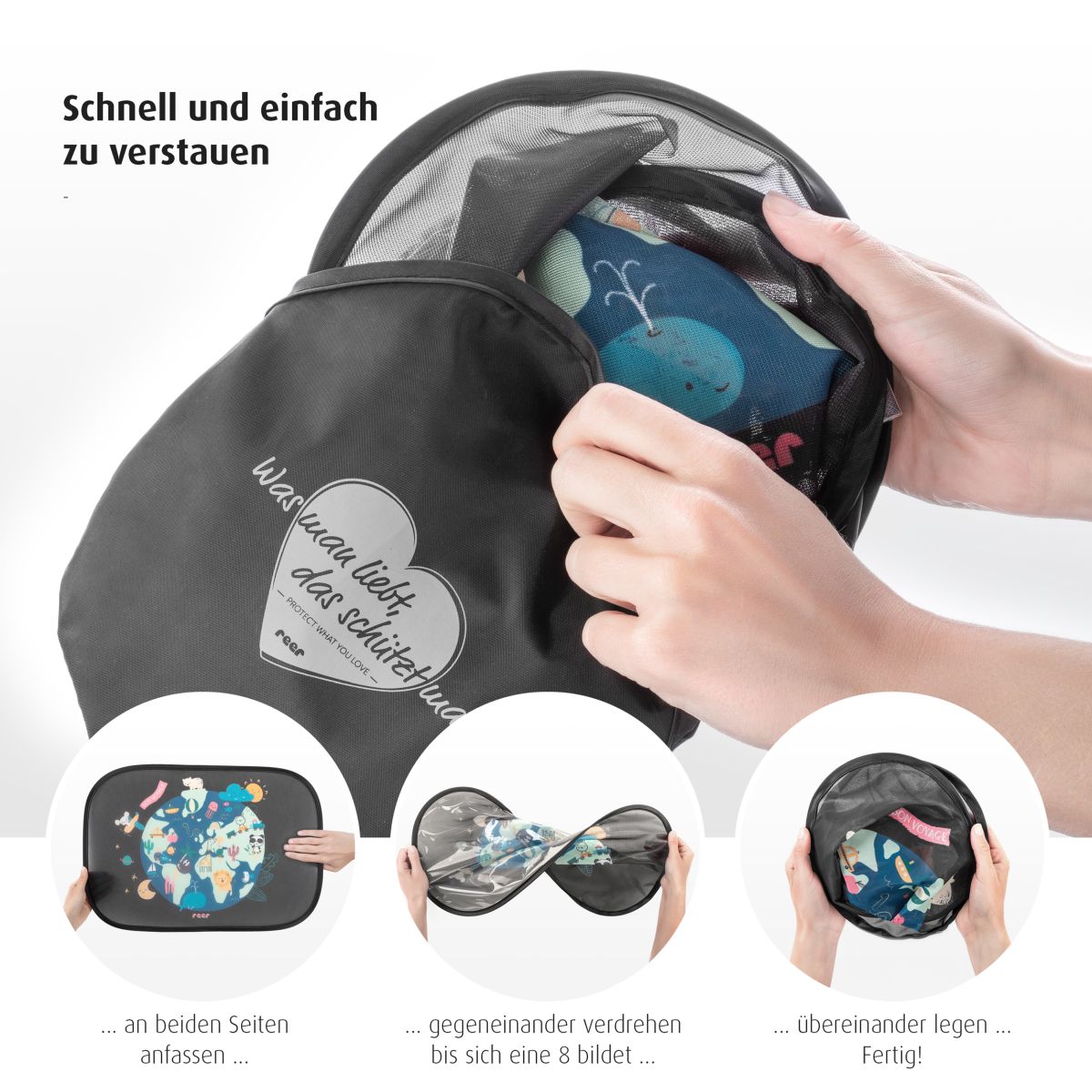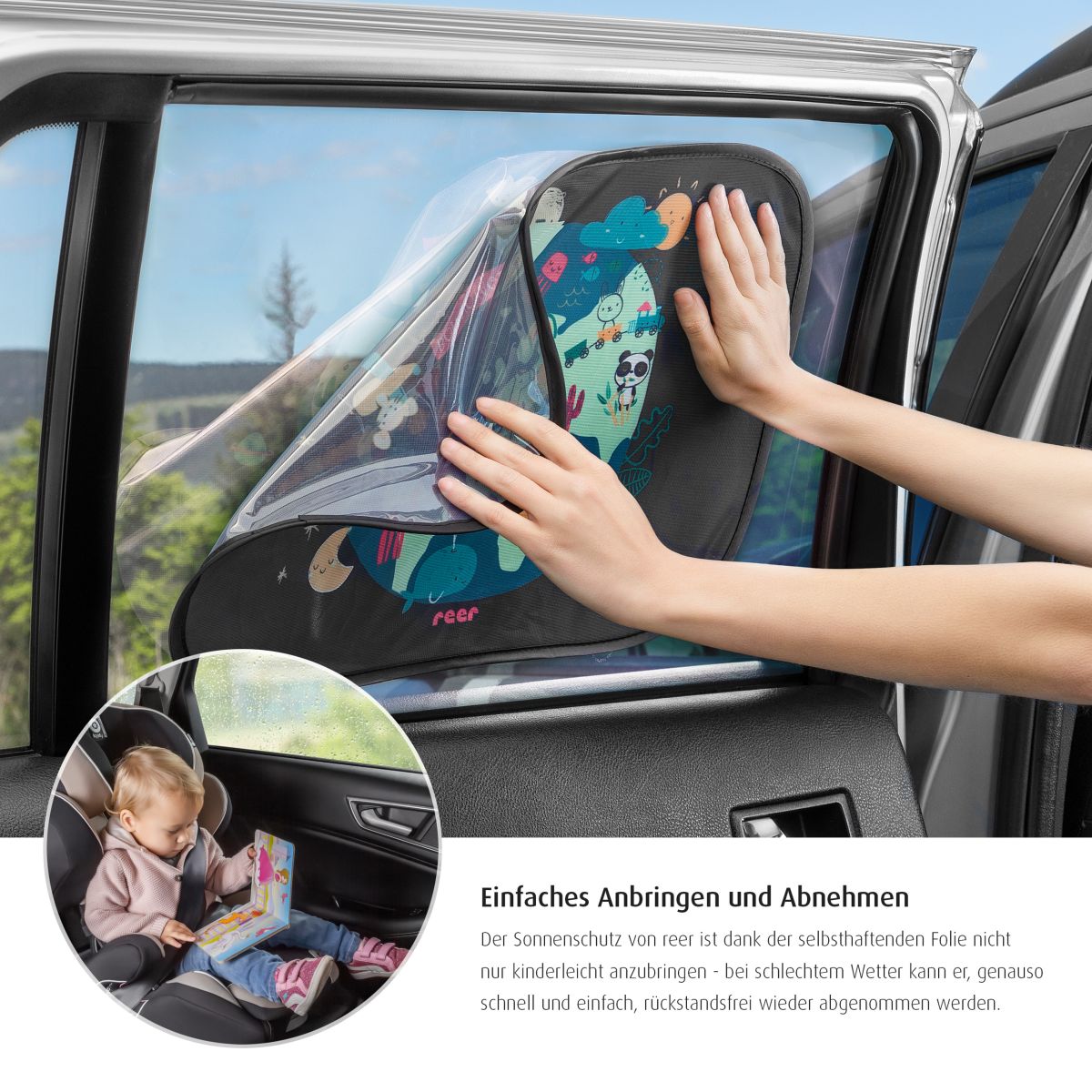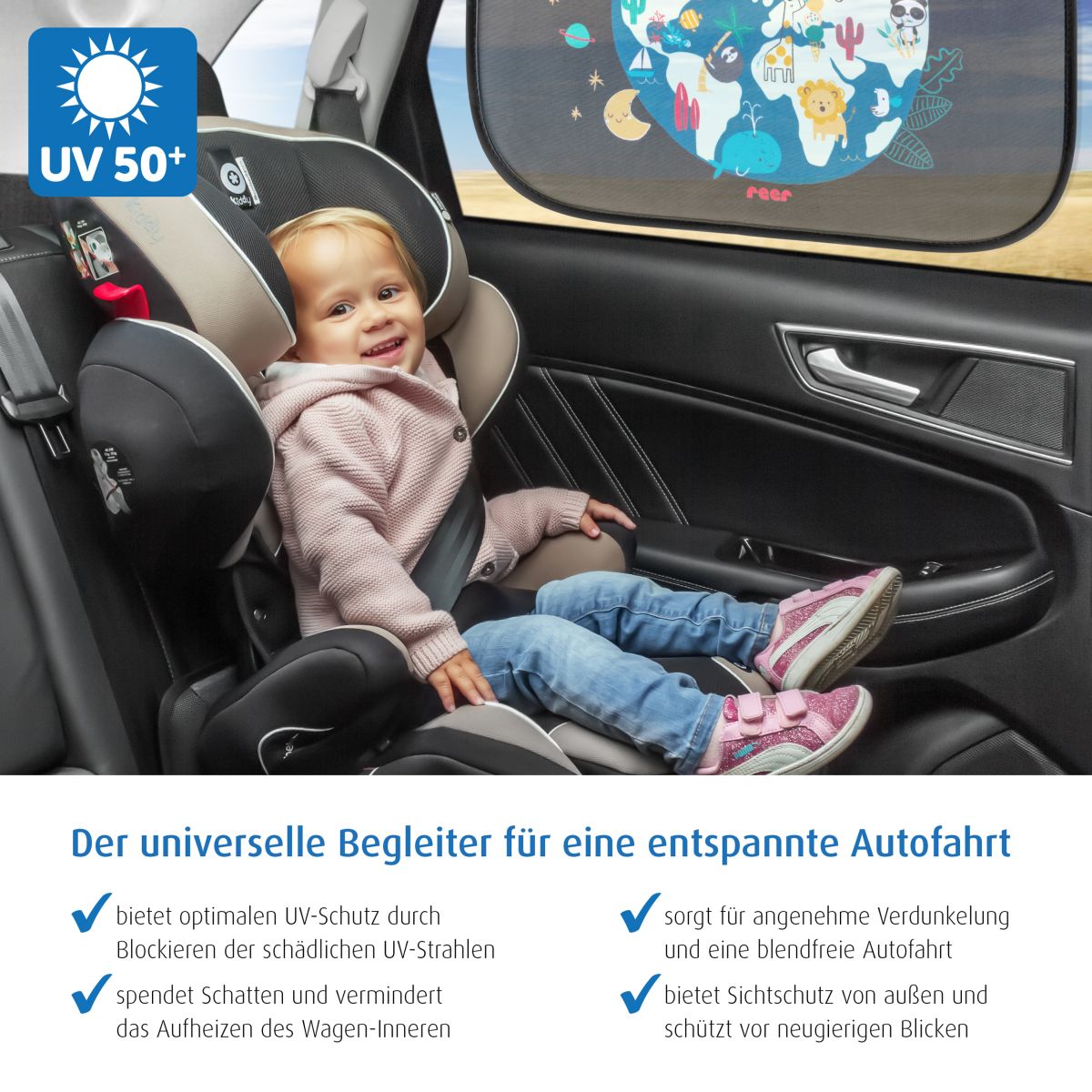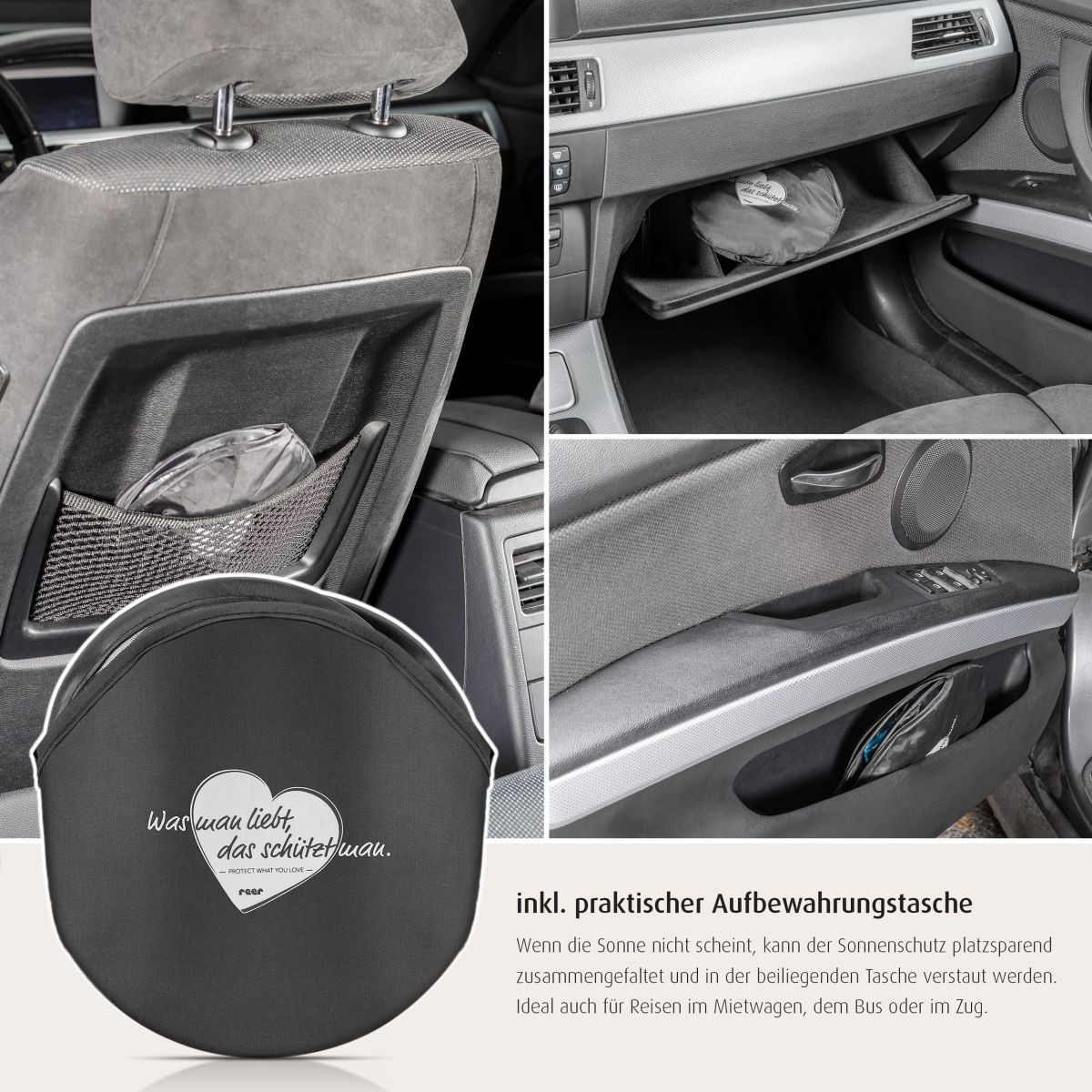 reliable protection against direct sunlight
protects against harmful UV rays (UPF: 50+)
simple to mount and holds firm thanks to self-adhesive film

TravelKid Sun
Car sun protection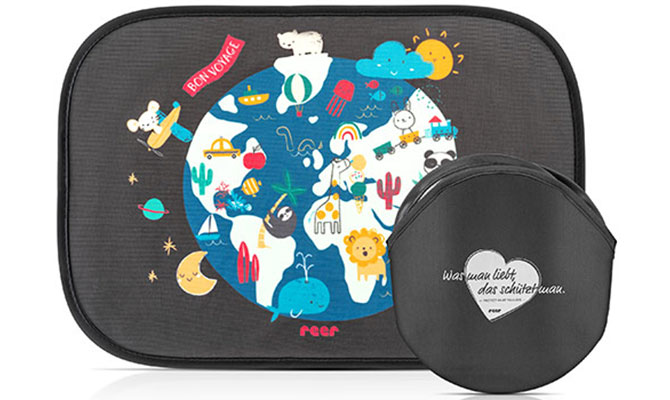 Donates protective shade
Children are often exposed to prolonged periods of sunlight, especially during long car journeys and holiday trips. This is not only very unpleasant, it can also lead to overheating, sunburn, or sunstroke.
The TravelKid Sun car sun protection set, consisting of 2 sun shades and a matching storage bag, reliably protects your child from harmful sunlight in the car.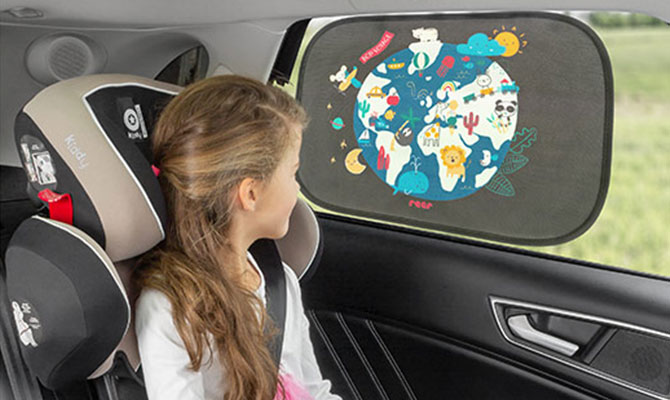 Reliable protection against harmful solar radiation
thanks to UV 50+ protection
The TravelKid Sun provides your child with pleasant shade in the car and prevents the interior of the car from heating up. The high-quality fabric has a sun protection factor of 50+ and offers full protection against penetrating sun rays. The sun protection also repels dangerous UV radiation, which leads to sunburn. The TravelKid Sun thus also protects your child from sunburn.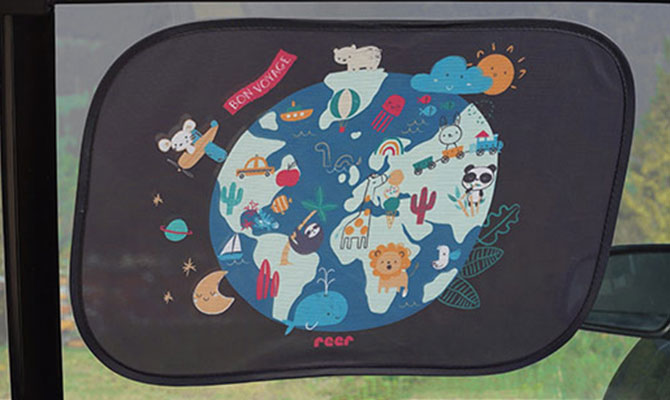 Suitable for most car windows
thanks to optimum fit
Whether you drive a van, SUV, station wagon, or limousine, or your car has 3 or 5 doors, the TravelKid Sun, with its size of 51 cm x 34 cm, is suitable for most cars. Thanks to its size, it always covers a large part of the window pane and thus provides your child with sufficient shade.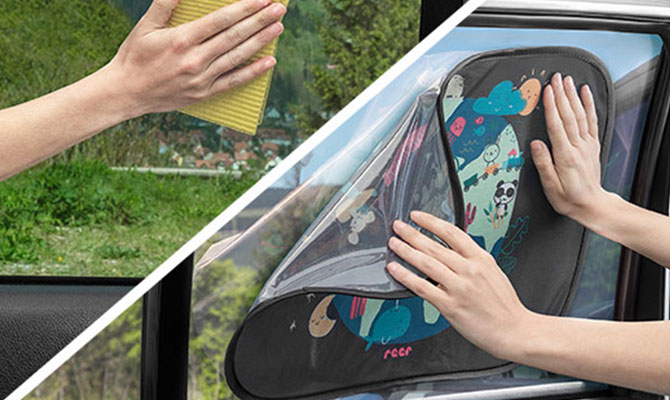 Easy application and firm hold
thanks to self-adhesive film
The film coated surface of the sun shade is self-adhesive as a result of electrostatic charge and adheres to the window pane without the need for suction cups. This allows you to install our sun protection very quickly: Simply clean the window of dirt and residues and press the film side of the sun shade against the window. Finished! Any bubbles can be pushed out afterwards. No residue remains on the window pane after removing the sun shade! Even after frequent application, the film does not lose its firm hold.
Outward visibility is retained
thanks to translucent fabric
When selecting the materials, great importance was also attached to your safety so that good visibility can be maintained even with sun protection. This way you can also see through the rear side window when doing a shoulder check. Yet the dark fabric prevents your child from being blinded by the sun's rays while looking out. The child-friendly design "Bon voyage - my journey around the world" is ideal for both girls and boys and will make your car trips more entertaining.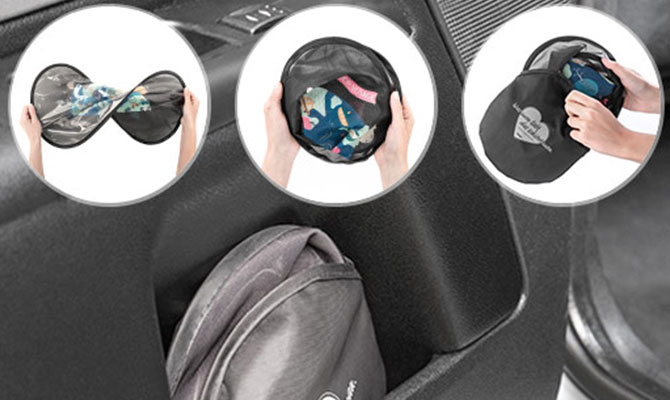 Compact and space-saving for stowing away
including storage bag
The sun shade can be folded quickly and easily when you don't need it on a cloudy day. This is done in three simple steps: Twist one side 180° to form two circular ends. The two circles are then pushed into each other and then into the storage bag, which prevents them from opening again. The space-saving storage in the transport bag and the lightning-fast application also make the sun shade your ideal companion on journeys by bus, train, or rental car.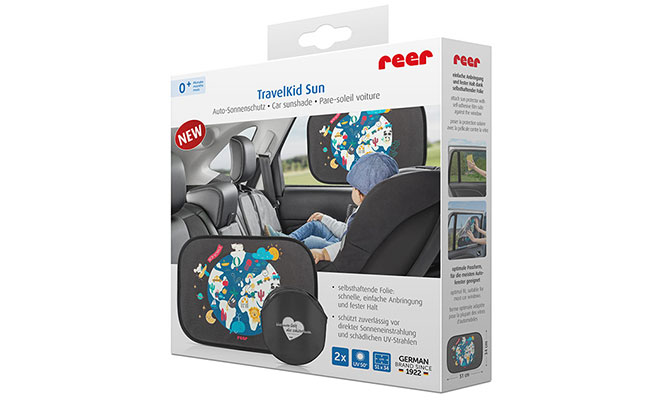 Product details
reliably protects against direct sunlight and harmful UV rays (UPF: 50+)
optimal fit, suitable for most car windows
easy application and firm hold, thanks to self-adhesive film
-free removal and reapplication, without suction cups
dimensions: approx. 51 x 34 cm
contents: 2 x car sunshade incl. handy storage bag
Are you looking for other useful accessories that will make long car rides easier for you and your children? Our TravelKid Entertain car seat organizer helps you keep all your travel essentials safe and secure and has a tablet compartment for on-the-go entertainment. Would your child would rather draw? The TravelKid Play travel tray offers a stable surface for drawing or playing and has enough space for small toys or coloured pencils in the side pockets.
There aren't any asked questions yet.